 VATICAN CITY, Jan 25 (Reuters) - Pope Francis, who took his name from the saint seen as the patron of the animals and the environment, is writing an encyclical on man's relationship with nature, the Vatican said on Friday.
The Vatican spokesman, Father Federico Lombardi, confirmed the project after French President Francois Hollande told reporters the pope had told him about it during a meeting earlier in the day.
Lombardi told Vatican Radio that the project was still in its early stages and that it was premature to say when it would be ready.
He said the theme of the encyclical, the highest form of papal writing, would be "the ecology of mankind".
Since his election in March, the leader of the world's 1.2 billion Roman Catholics has made many appeals in defence of the environment.
His latest on Jan. 14 was in his so-called "state of the world" address to diplomats accredited to the Vatican, when he said, "God always forgives, we sometimes forgive, but when nature - creation - is mistreated, she never forgives."
In a speech about two weeks after his election on March 13, the pope said he had taken his name after St. Francis of Assisi because he "teaches us profound respect for the whole of creation and the protection of our environment, which all too often, instead of using for the good, we exploit greedily, to one another's detriment."
Francis of Assisi, the 13th saint, loved nature. He is said to have preached to birds and called the sun brother and the moon sister. (Reporting By Philip Pullella; Editing by Toni Reinhold)

Related
Before You Go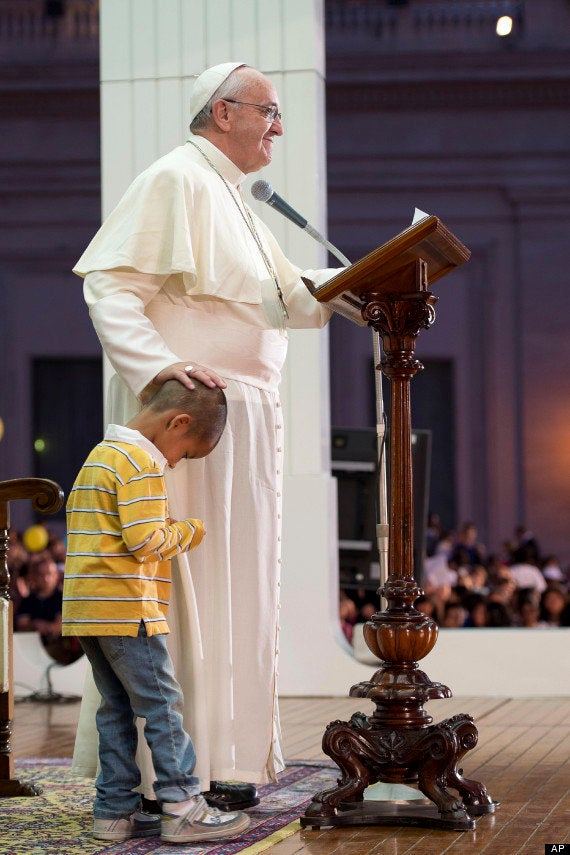 Best Of Pope Francis
Popular in the Community