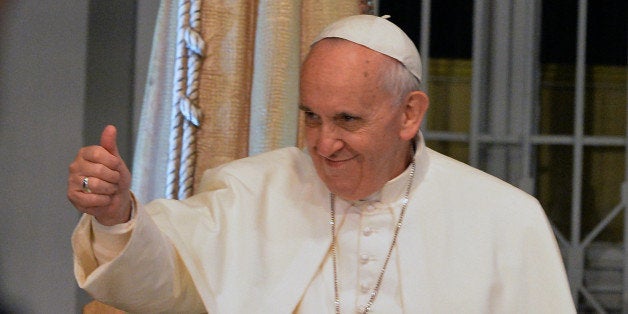 Since joining Twitter, Pope Francis, or @Pontifex, has been a hit, garnering over 4 million followers and even getting verified!
But Archbishop Claudio Maria Celli, who directs the Church's media strategy, said that Facebook is a no-go for Francis.
The problem? The powers that be are worried about abusive comments.
Of course, both platforms allow for trolls, cyber bullies and potty mouths to do their thing, and a quick look at tweets directed at the Pope reveal a slew of inappropriate commentary. Offending tweets range from the snarky...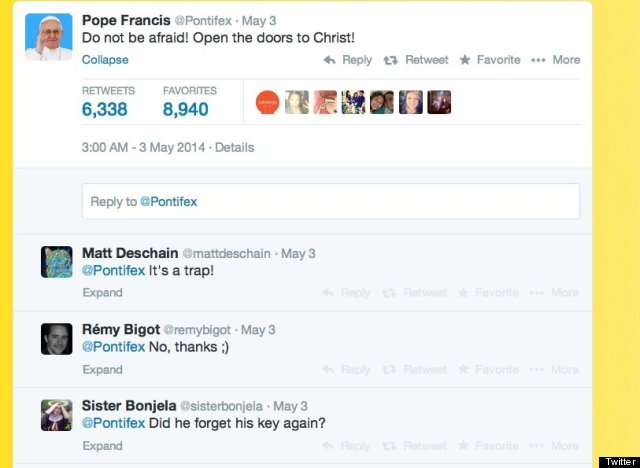 ...to the downright disturbing.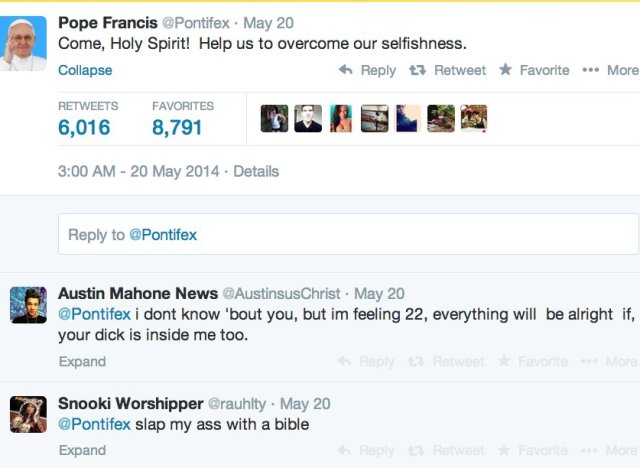 So why are Twitter trolls preferable to Facebook haters?
It might have something to do with the way comments surface on the sites. If the Pope were to create a Facebook page, comments from Random Guy X -- example: "Hey Pope, you stink!" -- would live on the Pope's page for the world to see.
Meanwhile, on Twitter, if someone writes a nasty tweet in response to the Pope, it remains hidden unless someone clicks on that individual tweet, and random @Pontifex attacks basically go unnoticed.
For that reason, Facebook presents more of a PR problem than Twitter. But to be honest, if the Vatican's strategy is to avoid situations in which they might be confronted by disagreeable people, the entire Internet might best be avoided.
Related
Popular in the Community