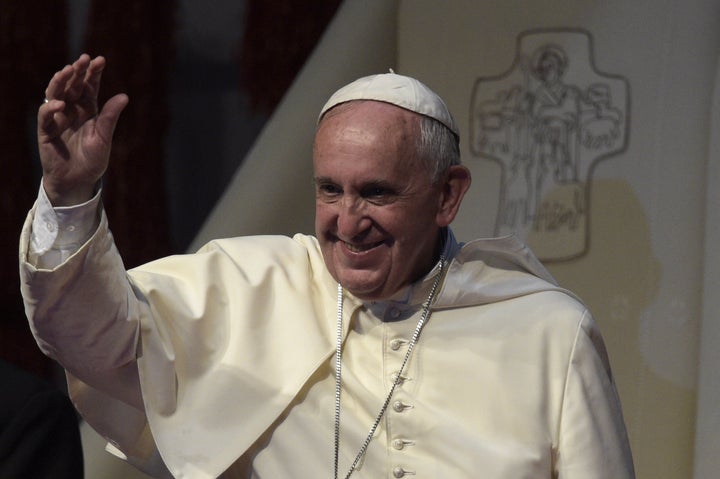 The "Francis effect," a phrase used to signify the new energy that Pope Francis' election injected into the global Catholic church, appears to be simmering down among American conservatives, according to a Gallup poll released on Wednesday.
The pontiff's favorability rating among conservatives has plunged to about 45 percent, compared with a lofty 72 percent in 2014, the poll finds.
Art Swift, a writer at Gallup, chalks the change up to the pope's stance on social and economic issues.
"This decline may be attributable to the pope's denouncing of 'the idolatry of money' and linking climate change partially to human activity, along with his passionate focus on income inequality -- all issues that are at odds with many conservatives' beliefs," Swift writes.
During his papacy, Pope Francis has tried to shift focus away from the culture wars, saying that the church has become "obsessed" with hot-button issues like abortion, contraception and homosexuality. Indeed, U.S. Catholic bishops and dioceses have taken strong stances on these issues for decades, getting involved with lobbying groups to make sure their views were heard.
Conservative Catholic politicians have found the pope's criticisms of capitalism and activism on climate change hard to swallow. After hearing about a draft of Pope Francis' encyclical on the environment, presidential candidate Jeb Bush went so far as to suggest the pontiff shouldn't get involved in world affairs.
"I don't get economic policy from my bishops or my cardinal or my pope," Bush said on the campaign trail earlier this year. "I think religion ought to be about making us better as people and less about things that end up getting in the political realm."
Carl Olson, editor of the conservative Catholic World Report, has said that he and many others he knows in the Catholic community are tired of the pope's "haranguing, harping, exhorting, lecturing" about social justice issues.
But liberals' feelings about the pope have also cooled -- falling 14 points from 82 percent to 68 percent -- which Swift says may be a result of the pope's refusal to line up with their views on theology. Although Francis has shown a willingness to engage in dialogue about hot-button issues, like the full acceptance of gay Catholics into the Church, he has stayed firmly tied to traditional church doctrine. And on the topic of women's ordination, he's made it clear that "door is closed."
The shift in opinion towards Francis reflects a broader trend among all Americans. When Gallup asked Americans about their views on the pope in February 2014, his favorability rating was at 76 percent. This was soon after Francis went to far-flung regions of the church to select new cardinals from Asia, Africa and Latin America. At that time, Catholics felt positively about his care for the poor and focus on pastoral care.
In the poll released on Wednesday, conducted between July 8 and 12, Francis' approval ratings among all Americans returned to the level they were at right after his election in 2013 -- about 59 percent. In contrast, Pope Benedict XVI's favorability was around 40 percent in 2010, before he retired. Pope John Paul II always polled above 60 percent, and peaked at 86 percent in 1998.
A good number of Americans also reported that they had no opinion or had never heard of Pope Francis (25 percent in 2015, compared to 16 percent in 2014.)
But Christopher Bellitto, associate professor of history at Kean University and an expert on contemporary Catholicism, isn't sure that the Gallup poll reveals much about how Catholics feel about the pope.
Belitto said it was too simplistic to try to analyze Pope Francis' popularity by using the "conservative" and "liberal" political labels.
"I think that the U.S. right now is in a fever pitch because of the presidential primaries and people are trying to fit reactions to the pope into the American presidential election. And I think that's crazy," Belitto told The Huffington Post. "Catholic theology can't be put on a conservative-liberal spectrum, [as it's understood] in the American political context."
"I don't think the Vatican is spending a second on this," he added.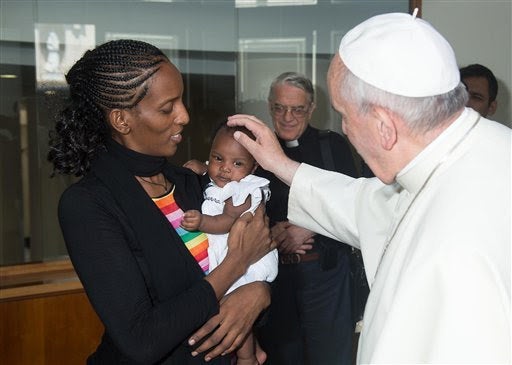 Best Of Pope Francis
Related
Popular in the Community