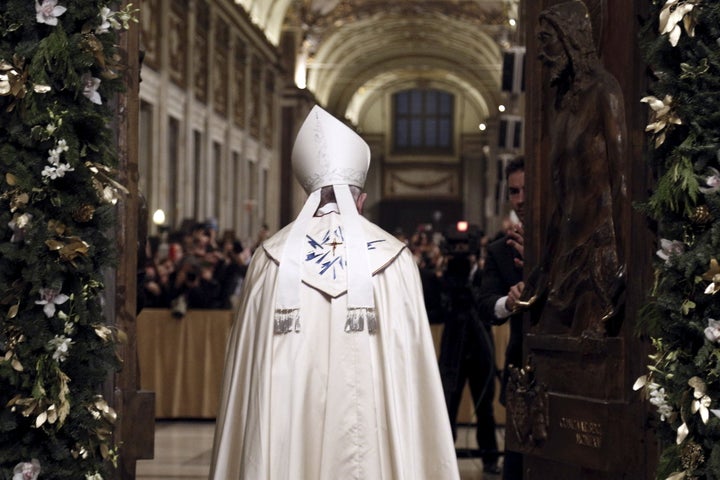 Just a few months after his election, Pope Francis uttered a sentence that sent shockwaves through the global Catholic Church.
During a routine press conference onboard the papal airplane in July 2013, a reporter asked for the pope's thoughts on gay priests working at the Vatican.
"If someone is gay and he searches for the Lord and has good will, who am I to judge?" Francis responded.
Those five words -- "Who am I to judge?" -- subsequently became one of Francis' most powerful and hotly debated statements.
Francis revisits that famous exchange in a new book titled The Name of God is Mercy, according to The National Catholic Reporter, which viewed an advance copy of the text. Scheduled for release on Tuesday, the book contains a series of conversations that the Pope had with Vatican journalist Andrea Tornielli.
Francis explained that the quote simply paraphrased centuries-old doctrine of the Catholic Church, which teaches that while homosexual acts are "intrinsically disordered," lesbian and gay people should be "accepted with respect, compassion, and sensitivity."
He emphasized that sexual orientation is just one aspect of a person's life.
"Before all else comes the individual person, in his wholeness and dignity," he wrote in the book. "And people should not be defined only by their sexual tendencies: let us not forget that God loves all his creatures and we are destined to receive his infinite love."
But Francis' description of how his flock should behave towards their lesbian and gay friends left some LGBT Catholics wanting more.
When Tornielli asked about how Pope Francis would approach a gay Catholic who would like to come to confession, Francis said: "I prefer that homosexuals come to confession, that they stay close to the Lord, and that we pray all together. You can advise them to pray, show goodwill, show them the way, and accompany them along it."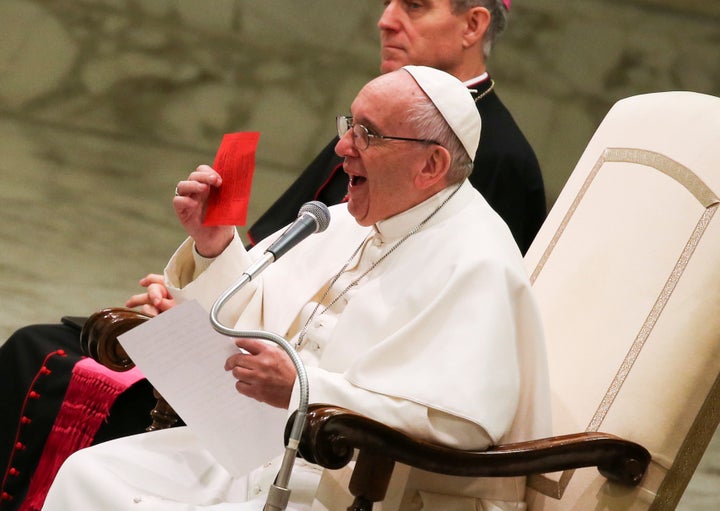 Marianne Duddy-Burke, executive director of the LGBT Catholic advocacy group DignityUSA, said that the statement shows the Francis "still has a lot to learn about LGBT people."
"I continue to be troubled by the way Pope Francis and many other Church leaders talk about our identities as 'darkness' or as a cause of suffering," Duddy-Burke told The Huffington Post. "Our sexual orientation or gender identity is a blessing! It is the prejudice and discrimination we encounter that causes hardship."
Frank DeBernardo, executive director of New Ways Ministry, another group for LGBT Catholics, said that while he found the pope's statements "refreshing," he is waiting to see if his words have any effect on how Catholic pastors, school administrators, and politicians treat LGBT people around the globe.
"Changes in policy and practices are desperately needed, and statements from the pope give church leaders permission to be more bold in their ministry," DeBernardo told The Huffington Post.
Popular in the Community