The Latin American and Caribbean Confederation of Religious (CLAR) last night issued a statement noting that the statement "cannot attribute to the Pope with absolute certainty" the statements referring to the existence of a gay lobby in the Vatican.
Pope Francis acknowledged the existence of a 'gay lobby' in the Roman Curia for the first time last week and suggested that he was considering taking action on it.
The Pontiff made the statement on a 'gay lobby' in the Vatican during an audience granted to CLAR (the Latin American and Caribbean Confederation of Religious Men and Women - Confederación Latinoamericana y Caribeña de Religiosos y Religiosas) on June 6, 2013, the Catholic blog Rorate Caeli reported.
"Y, sí… es difícil. En la curia hay gente santa, de verdad, hay gente santa. Pero también hay una corriente de corrupción, también la hay, es verdad… Se habla del "lobby gay", y es verdad, está ahí… hay que ver qué podemos hacer…"
"Yes, it is difficult. In the curia there are holy people, truly holy people. But there is also a current of corruption, also there is, it is true... they speak of a 'Gay Lobby' and that is true, it is there.. we will have to see what we can do..."
He did not specify what kind of action he might take.
Last February, The Irish Times reported that there was a secret report commissioned in the aftermath of the Vatican leak scandal that informed the Pope that lobbies within the Holy See were breaking the sixth and seventh commandments: "thou shalt not steal" and "thou shalt not commit adultery".
"The "stealing" referring to money laundering scandals that hit the Vatican Bank, while the sexual offenses alluded to the gay lobby's influence, the Irish Times explained.
Related
Before You Go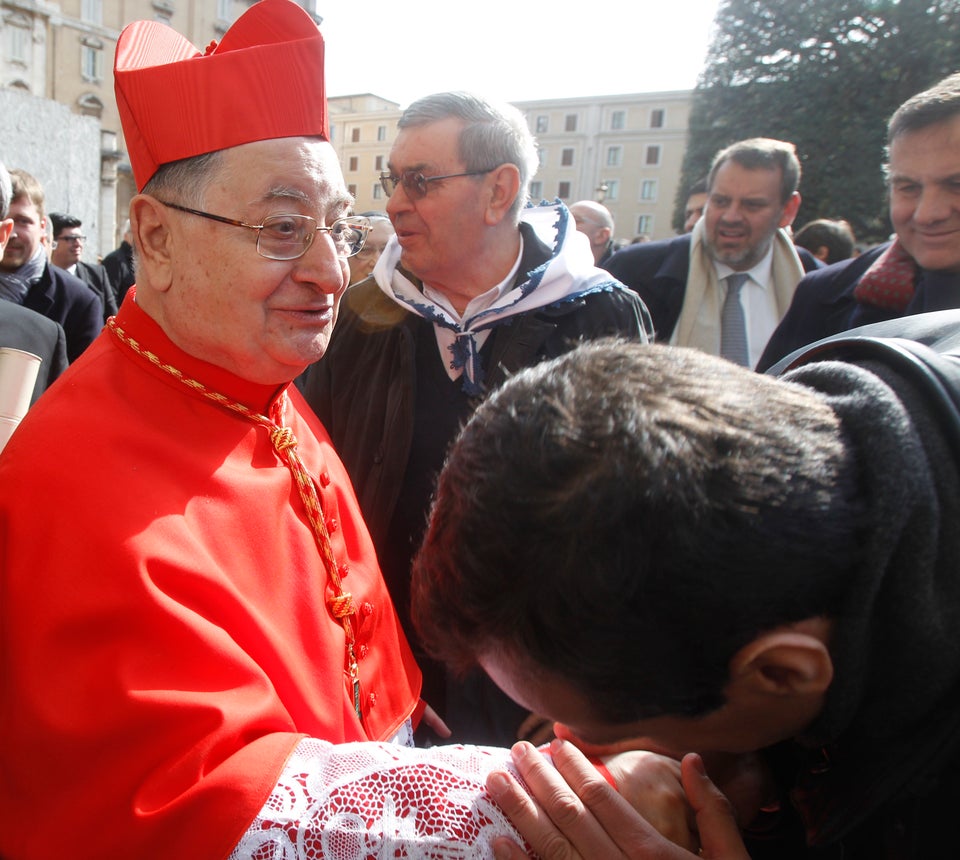 Pope's Advisory Council
Popular in the Community