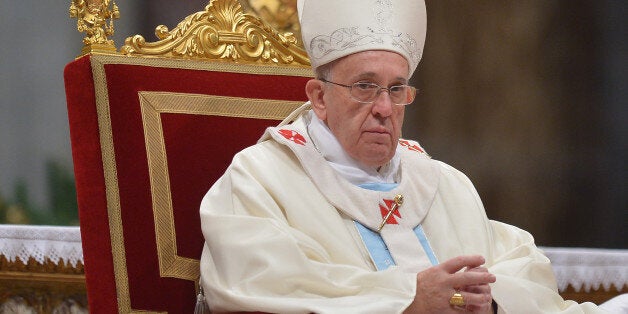 "On an educational level, gay unions raise challenges for us today which for us are sometimes difficult to understand," Francis was quoted by a number of media outlets as having said in a November speech to the Catholic Union of Superiors General. "The number of children in schools whose parents have separated is very high."
He then added: "I remember a case in which a sad little girl confessed to her teacher: 'my mother's girlfriend doesn't love me' ... how can we proclaim Christ to a generation that is changing?"
The pontiff's latest remarks follow end-of-year praise he received from a number of media outlets with regard to his stance on the lesbian, gay, bisexual and transgender (LGBT) community.
Last month, The Advocate named Pope Francis its 2013 "Person of the Year," though the distinction ruffled more than a few feathers among LGBT rights advocates.
Many pointed to the Pope's July comments about homosexuality in the context of a question about gay friends, according to the Wall Street Journal.
"Pope Francis is still not pro-gay by today's standard," wrote Lucas Grindley of The Advocate. "The pope's impact isn't on whether we're deciding to sit in the pews, it's on the people who are already in the pews. More so, it's on the devoted who are there every Sunday plus the middle of the week and who volunteer for charity work and who are sometimes our most ardent opposition."

Related
Popular in the Community