 Though Pope Francis has been praised for his famously tolerant statement, "Who am I to judge a gay person of goodwill who seeks the Lord," there is a lot more that he could do to help LGBT people who are still legally and physically victimized all over the world.
The website explains, "Triangle Nations are geographic territories that have the power and the will to legislate and enforce death dealing policies and/or the suspension of civil rights based on sexual orientation or gender identity," and specifically calls out Nigeria, Russia, Uganda, India, and Jamaica for their oppressive laws.
It allows visitors to quickly advocate for LGBT human rights in just one click, offering pre-written tweets like:
They also provide an email appeal which says:
Dear Pope Francis,

In less than a year, you have done as St. Ignatius asked of us and "set the world on fire" by creating greater welcome for gay and lesbian people in the Catholic Church.

Unfortunately, not all have heeded your call to love each other regardless of a person's sexual orientation, and several nations have passed laws which criminalize being gay.

For the World Day of Peace, you wrote that fraternity can lead us to a more peaceful and just society when we recognize other human beings as our brothers and sisters under God. Help us to stop discrimination, hate, and violence against gay and lesbian people by condemning Uganda's anti-gay bill and similar efforts in other nations.

Please defend the human rights of gay and lesbian people in Triangle Nations all over the world such as Nigeria, India, Uganda, Russia, and Jamaica. The lives of God's gay and lesbian sons and daughters may depend on our witness as Catholics to speak Christ's love.
Francis DeBarnardo, Executive Director of New Ways Ministry, said in a press release, "By sending tweets to the pope, we want to move him to speak out against these laws, many of which have been supported by Catholic leaders and people in these nations. We were amazed and gratified when Pope Francis said 'Who am I to judge.' Now we need a powerful, faith-based statement from Pope Francis to support the freedom and lives of our LGBT sisters and brothers."
New Ways Ministry is "a 37-year old national Catholic ministry of justice and reconciliation for LGBT people and the wider church community and civil society."
Many have answered the call to ask @Pontifex to serve as a "voice for the voiceless."
Before You Go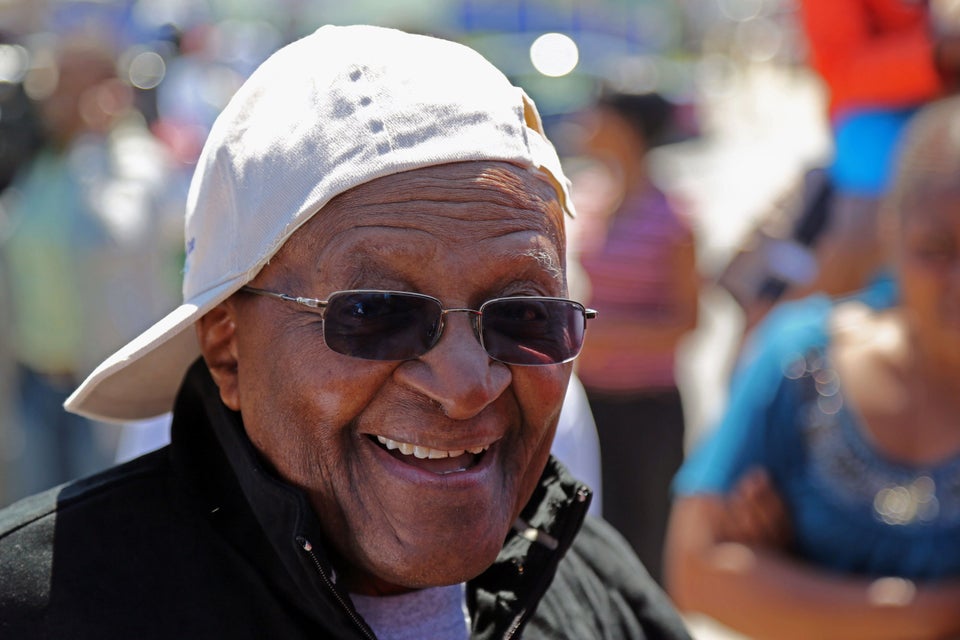 Statements On LGBT People From Faith Leaders
Popular in the Community