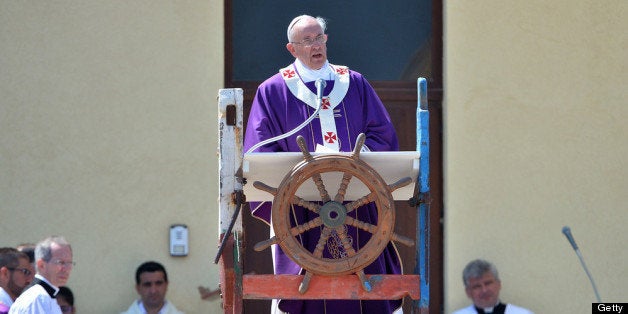 Pope Francis urged compassion for immigrants on Monday, during his first official trip outside Rome since his election in March.
In what was billed as a highly symbolic and "dramatic pro-immigrant outing," Francis celebrated mass on Lampedusa, an island in the southern Mediterranean that has become a safe haven for African migrants seeking passage to Europe. The plight of the migrants, many of whom are killed attempting to cross the sea, has been a "thorn in the heart," the Pope said.
He spoke to young African migrants before celebrating mass in a sports field that served as a reception centre for tens of thousands of mainly Muslim migrants who fled Arab Spring unrest inNorth Africa in 2011, greatly increasing an exodus that has gone on for years.

[...] He saluted the migrants, many of whom are preparing to fast during Ramadan, and thanked the people of Lampedusa for taking them in and setting an example of solidarity to a selfish society sliding into "the globalisation of indifference".

"We have become used to other people's suffering, it doesn't concern us, it doesn't interest us, it's none of our business!" he said during his homily from an altar built from an old fishing boat painted in Italy's red, green and white colours.
"These our brothers and sisters seek to leave difficult situations in order to find a little serenity and peace, they seek a better place for themselves and for their families – but they found death," Francis lamented. "How many times to those who seek this not find understanding, do not find welcome, do not find solidarity! And their voices rise up even to God!"
The Pope's official Twitter account also tweeted the following:
The immigration issue is an important, and personal, one for Francis, whose grandparents had emigrated from Italy to Argentina. "As archbishop of Buenos Aires," Sky News notes, "he denounced the exploitation of migrants as 'slavery' and said those who did nothing to help them were complicit by their silence."
The Pope's statement was directly concerned with migration from Africa to Europe, but also coincides with a heated political debate over immigration reform in the United States. The U.S. Senate passed a comprehensive immigration bill last month. The legislation faces stiff opposition in the House of Representatives, however, where Republicans oppose a so-called "pathway to citizenship" for many of the 11 million undocumented immigrants estimated to be living in the U.S.
Related
Before You Go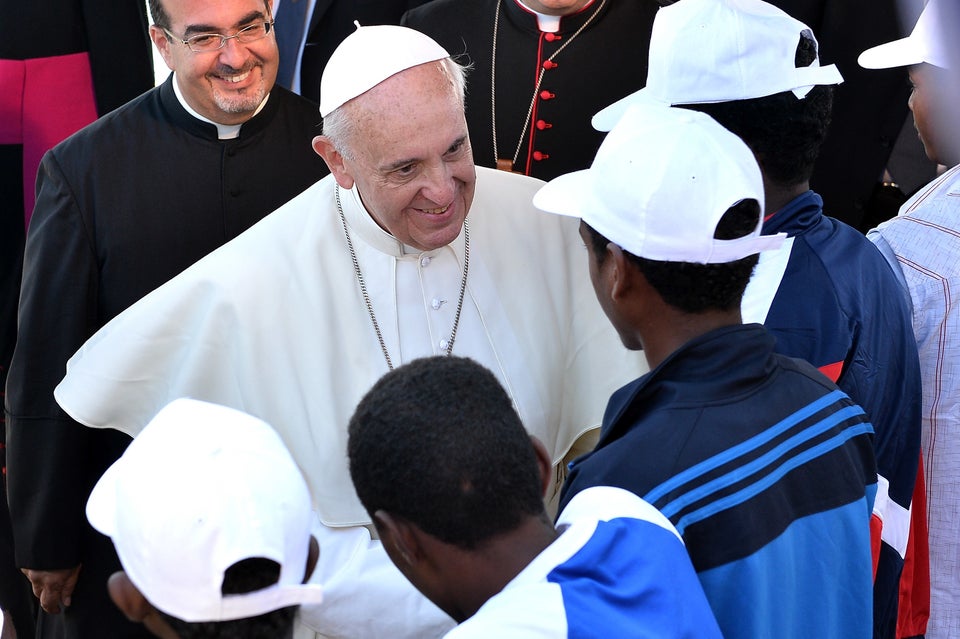 Pope In Lampedusa
Popular in the Community