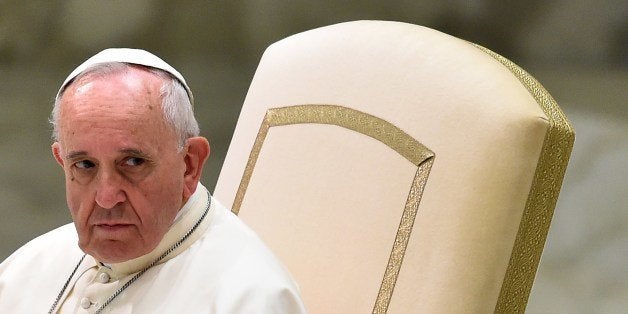 The Vatican is speaking out against a claim that Pope Francis is a target of the Islamic State militant group, otherwise known as ISIS.
In an article published Monday, Italy's Il Tempo newspaper reported that the pope is a target of ISIS. The paper, citing an unnamed Italian intelligence source, states the pope -- who is considered the "bearer of false truths" by the group -- is "in the crosshairs of ISIS" and that the extremist group plans to "raise the level of confrontation" by attacking Italy and greater Europe.
However, the Vatican has dismissed the report.
"There is nothing serious to this," spokesman the Rev. Federico Lombardi S.J. told Catholic News Agency. "There is no particular concern in the Vatican. This news has no foundation."
ISIS leader Abu Bakr al-Baghdadi, who is behind the group's offense to overtake large regions of Iraq and Syria in an effort to establish its own Islamic State, issued a threat against Rome earlier this summer, near the start of Ramadan.
"Rush O Muslims to your state. It is your state. Syria is not for Syrians and Iraq is not for Iraqis. The land is for the Muslims, all Muslims," he said in an audio recording posted online and reported by the Telegraph. "This is my advice to you. If you hold to it you will conquer Rome and own the world, if Allah wills."
"I can only say this: It is licit to stop the unjust aggressor. I underline the verb: stop. I do not say bomb, make war, I say stop by some means," he said during a press conference last week, according to CNN. Adding: "It is there that this should be discussed. Is there an unjust aggressor? It would seem there is. How do we stop him?"
Related
Popular in the Community