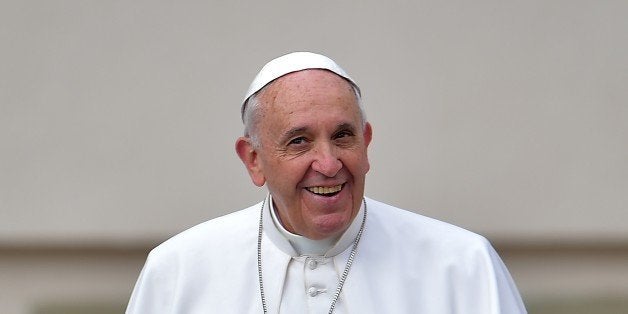 Pope Francis can crack a joke, especially when it's at his own expense.
On Tuesday, Ecuadorian President Rafael Correa shared with his 2.1 million Twitter followers a joke the pope made after the two world leaders met at the Vatican that day. Correa had attended a summit there on climate change, along with U.N. Secretary-General Ban Ki-Moon and economist Jeffrey Sachs.
Correa expressed his gratitude at having the opportunity to meet with Francis, saying the two men share a "fraternal" tie as Latin Americans.
He then relayed a playful quip the pope made during their visit.
The Huffington Post translated this joke as follows: "I surprised everyone by choosing to call myself 'Francis.' Being Argentine, they expected I would call myself 'Jesus II.'" Correa followed this up with another tweet saying, "Excuse me for the joke, but it came from the pope, himself!"
Pope Francis, born Jorge Mario Bergoglio, is indeed from Argentina, which might let him off the hook for the joke. The pontiff's self-deprecating sense of humor has helped bolster his image as a "humble pope," one quick to call himself a "sinner."
Last month, responding to reports that the Islamic State group was threatening to attack the Vatican, Francis told La Cárcova News: "Look, life is in God's hands. I told the Lord: 'You are taking care of me. But if your will is that I die or that they do something to me, I ask you only one favor: that it doesn't hurt. Because I'm a big coward when it comes to physical pain.'"
We doubt Pope Francis is either egotistical or a coward, but he certainly has a sense of humor.

Support HuffPost
The Stakes Have Never Been Higher
Related
Before You Go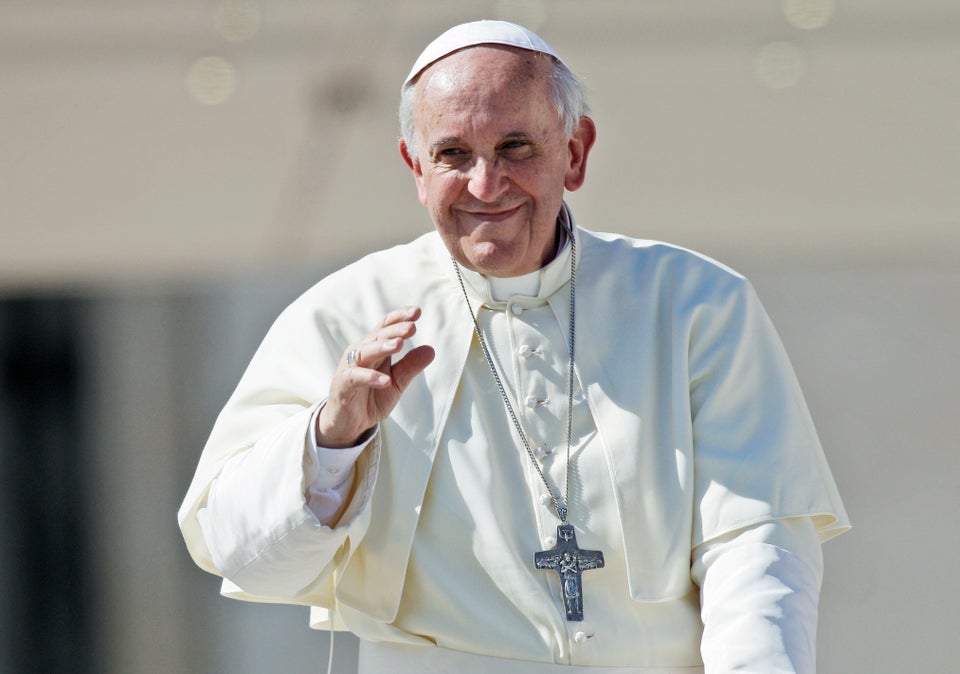 Pope Francis's Most Prophetic Statements
Popular in the Community