Speaking this week for the first time as pope to an official delegation of Jewish leaders, Pope Francis spoke out strongly on Catholic-Jewish relations, saying that "due to our common roots" a "Christian cannot be anti-Semitic!"
According to a report onVatican Radio, the pope was meeting with 30 people from the International Jewish Committee on Interreligious Consultations, which aims to develop better Jewish-Christian relations, at the Vatican's Apostolic Palace's Hall of the Popes.
During the meeting, the pope said he had come across "important personalities of the Jewish world" but admitted to not yet having been in front of an official audience of Jewish leaders.
While the pope is just beginning his papacy's outreach to Jews, Francis himself has a long history with Jewish people. He's been noted, for example, for a book he wrote with a rabbi while he was the Archbishop of Buenos Aires. "On Heaven and Earth: Pope Francis on Faith, Family and the Church in the 21st Century," originally published in 2010 and written with Rabbi Abraham Skorka of Argentina, was released in English in April.
Reports have said that one of the first messages Francis sent after being elected in March was addressed to Riccardo Di Segni, the chief rabbi of Rome. "I sincerely hope to be able to contribute to the progress that relations between Jews and Catholics have enjoyed since the Second Vatican Council," the message said.
During Monday's meeting with Jewish leadership, the pope again referenced the Second Vatican Council and Nostra Aetate, a monumental Vatican declaration about the church's relationship with other religious groups that said that Jews cannot be blamed for the death of Jesus.
"The fundamental principles expressed by the Declaration have marked the path of greater awareness and mutual understanding trodden these last decades by Jews and Catholics," Francis said to the audience.
The pope's audience included members of the American Jewish Committee, which issued a statement praising the meeting.
"Pope Francis is a very good friend of the Jewish people and we rejoice in the fact that he will continue to advance the path of his predecessors in deepening the Catholic-Jewish relationship even further," said Rabbi David Rosen, AJC's Director of International Interreligious Affairs. "Our presence at this audience was significant as AJC is a founder of IJCIC and is the oldest American Jewish organization that pioneered the transformation in Catholic-Jewish relations."
Before You Go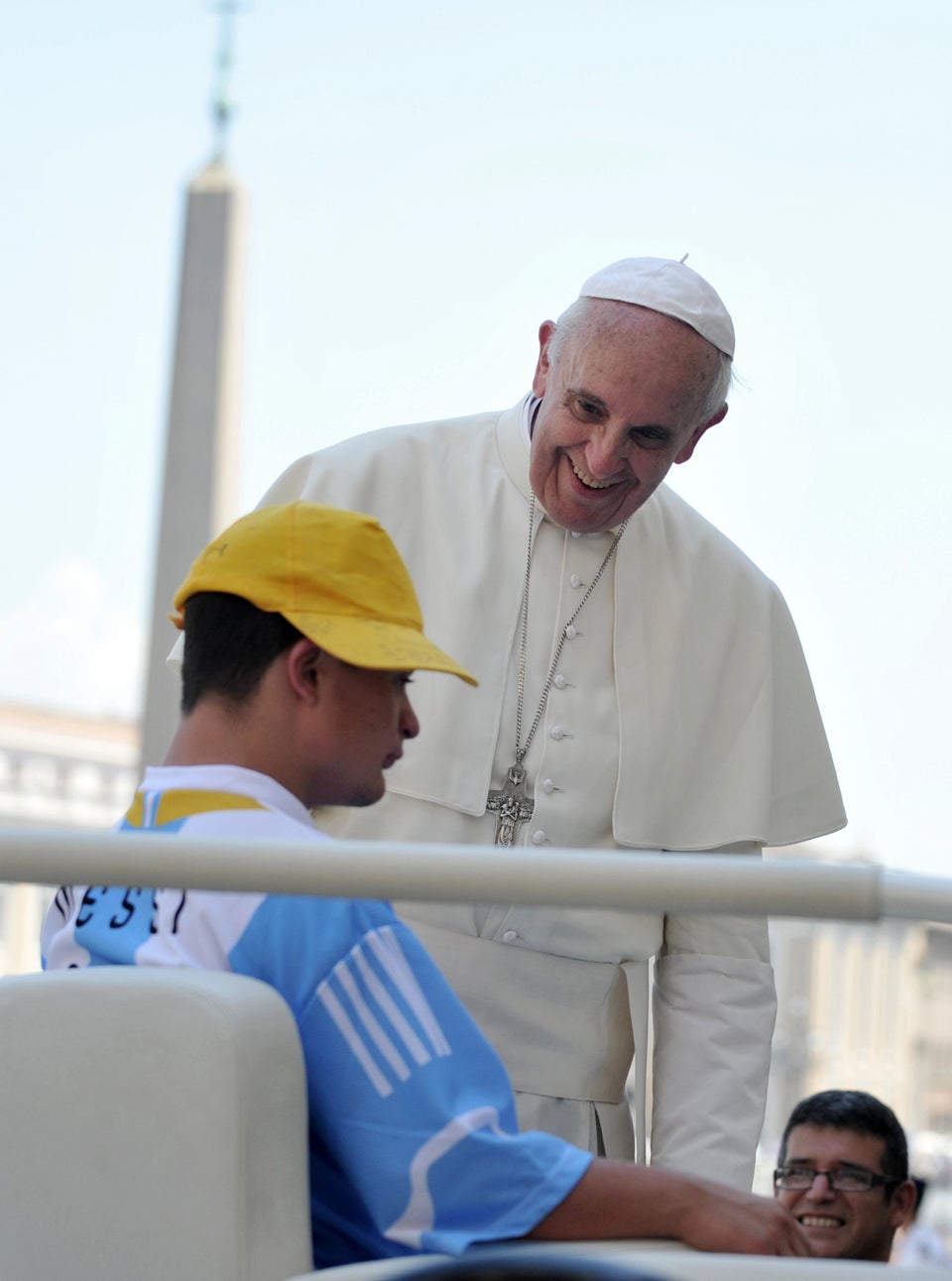 Pope Francis Down Syndrome Teen
Popular in the Community