"What do you do when the church that you love doesn't accept who you are?
It's a question that LGBT Catholics must come to terms with at some point in their lives. Official church doctrine asks Catholics to love the sinner and hate the sin -- a prospect that sounds compassionate from afar, until you realize it's your child, your friend, your lover or yourself who is being asked to stay celibate or leave the church.
In America, officials in the church have been trying their best to promote the church's teaching on homosexuality. Catholic institutions have fired or dismissed well-respected gay teachers, administrators, musicians and volunteers who have fallen in love and married their partners.
New Ways Ministry, a Catholic LGBT advocacy group, estimates that since 2008 over 50 people have had employment disputes with Catholic institutions due to LGBT issues. Some of those people were teachers in good standing who were fired from their schools. Others were volunteers in their local parishes who were asked to leave after realizing that celibacy, the only church-sanctioned path for LGBT people in love, was not an option for them. Others were in heterosexual relationships, and were fired simply for supporting same-sex marriage.
Pope Francis and his bishops around the world have made it abundantly clear that the pontiff has no intention of changing long-held Catholic doctrine on gay marriage. This week, Francis is scheduled to visit Philadelphia to participate in the World Meeting of Families, a Catholic conference intended to promote the church's vision of a traditional, heterosexual family. The only LGBT voice included in the lineup of speakers is a gay, celibate Catholic man. Other LGBT Catholic equality groups have not been allowed to hold workshops centering around the family.
Increasingly, American Catholics are finding it hard to believe that the options the church gives LGBT people are moral or just. About 6 in 10 American Catholics support same-sex marriage, according to the Pew Research Center. A full 85 percent of Millennial Catholics think that same-sex marriage should be accepted by society. Students whose gay and lesbian teachers have been fired from Catholic schools have risen up in protest -- signing petitions and organizing walkouts.
Perhaps the most stunning aspect of these dismissals is the faith journey that begins after these LGBT Catholics have been turned away from their church.
HuffPost Religion reached out to six lesbian or gay Catholics who have been dismissed from positions in their local parishes or Catholic schools. Despite being the objects of a very public rejection from the church, these LGBT Catholics have remained faithful to God.
Francis DeBernardo, executive director of New Ways Ministry, isn't surprised.
"Lesbian and gay people involved in these issues have really had to come to a deeper understanding of their spirituality and their relationship with God. From the get go, these are very spiritual people," DeBernardo told The Huffington Post.

Click on the images below to read about these Catholics' journeys of faith.
Related
Before You Go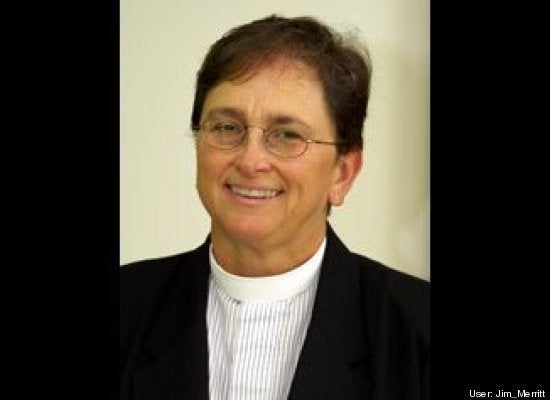 Most Inspiring LGBT Religious Leaders
Popular in the Community