More than a thousand people swarmed together to form a massive live portrait of Pope Francis, as they welcomed the Catholic leader to central Mexico.
"Welcome to Morelia," the crowd spelled out in Spanish with their bodies, beneath a human portrait of the pontiff, in the  Michoacan state capital.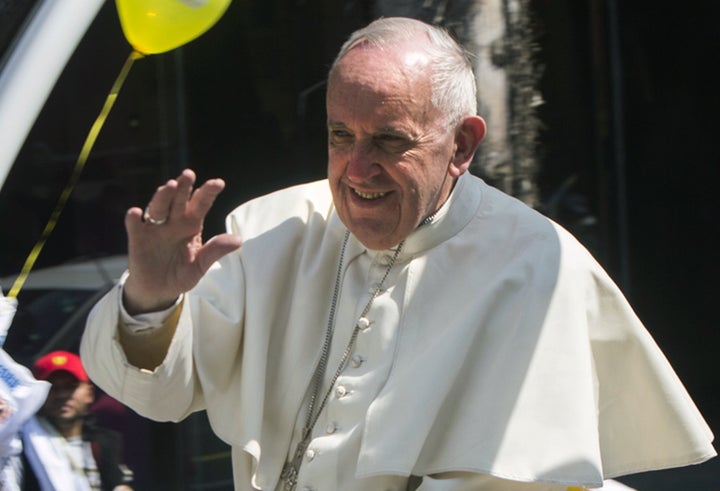 In drugs-plagued Michoacan, Pope Francis called on young people to resist the urge for power and money that lures many into participating in the narcotics trade, Reuters reports.
"What temptation can come to us from places often dominated by violence, corruption, drug trafficking, disregard for human dignity, and indifference in the face of suffering and vulnerability?" Francis said during a service in the city.
The pope has spoken strongly on the issues during his six-day visit to Mexico -- his first to the Central American nation. He has also criticized authorities for failing to address corruption and highlighted the plight of indigenous people. 
"Many of us have suffered extortion, and many have suffered the loss of loved ones due to drug violence," Karla Martinez, 25, told The New York Times at the Mass in Morelia. "For [Pope Francis] to come here, it's like saying that we're not alone." 
REAL LIFE. REAL NEWS. REAL VOICES.
Help us tell more of the stories that matter from voices that too often remain unheard.