 The Catholic Church has officially recognized the liturgy conducted in Mayan languages Tzotzil and Tzeltal, seven years after the Diocese of San Cristobal led the call for the Vatican to accept it. Pope Francis approved it in October 2013, and now mass and important Catholic rituals like confession and baptism can be officially conducted in the two indigenous languages.
This is of huge importance to the southern Mexican state of Chiapas, where San Cristobal is located. 65% of the population of Chiapas is native Maya, and most of those people speak little Spanish, though it is the official language of the liturgy along with Latin.
The Right Reverend Enrique Diaz, auxiliary bishop for San Cristobal, told the BBC that he partly credits Pope Francis with making this landmark change. "Undoubtedly Pope Francis has brought a fresh approach," he said. "Even though there isn't such an indigenous presence in Argentina, he has spent time with indigenous communities and understands us well."
Before You Go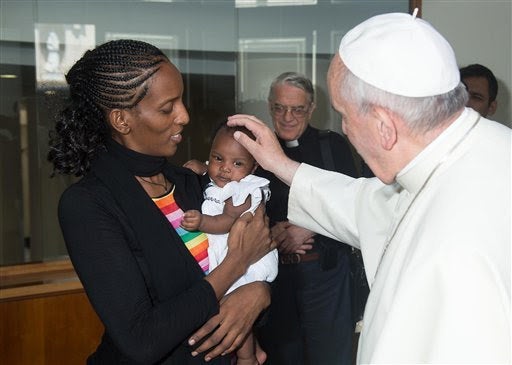 Best Of Pope Francis
Popular in the Community