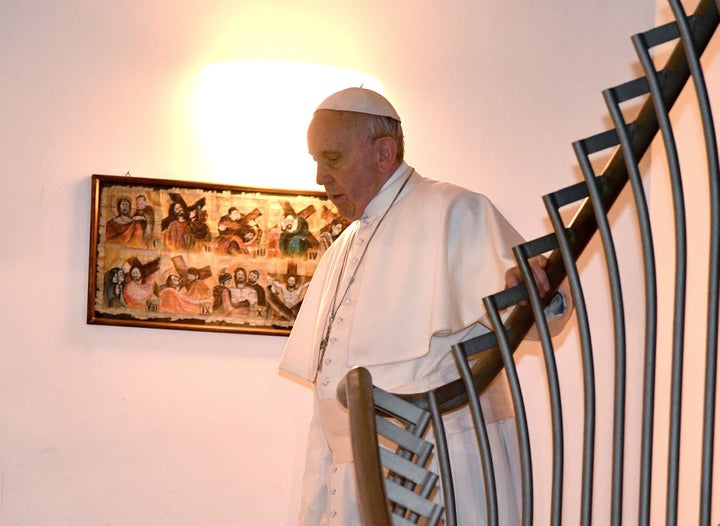 NEW YORK -- When local drug gangs tried to force Christian Contreras into their ranks, he fled his home country of Honduras. He crossed into the United States illegally in search of his mother in 2013, spending one month in a shelter near the border before he made it to New York to find her.
Things have turned around for Contreras since then. He's reunited with his mother in the Bronx, he's applying for asylum and this month, he'll meet the Pope.
Pope Francis will meet with a group of immigrants and refugees like Contreras on Sept. 25 during his visit to New York, once again using his presence to urge the public to empathize with migrants and come to their aid.
Monsignor Kevin Sullivan, who heads Catholic Charities, the group organizing the meeting, applauded the Pope for championing immigrants and refugees, saying his welcoming attitude embodied the spirit of Matthew 25:35: "For I was hungry and you gave me food, I was thirsty and you gave me drink, I was a stranger and you welcomed me."
"We are very pleased that the message that Pope Francis has articulated with such clarity -- that the church is of the poor and for the poor -- is resonating," Sullivan said at a press conference Thursday in East Harlem. "We're so proud of that message."
Contreras, who is one of more than 100,000 unaccompanied minors who fled Central America's violence for the U.S. since 2013, said that when he meets Pope Francis, he will ask him for his blessing and urge him to pray for Honduras.
"If I were to have the opportunity, I would only want to ask him to pray for us, to pray for my country. It's a country with a lot of crime," Contreras told The Huffington Post. "There's a lot of killings [in Honduras] and some people have to take the decision to come here to the United States to save their lives."
Shahid Khan, 46, said he hoped the Pope's meeting would help people better understand asylum seekers. Khan, a labor organizer and nonprofit worker, fled his home in Pakistan five years ago after being tortured. His family joined him here after he secured asylum.
The public often misunderstands the reasons immigrants come to places like the United States, he said.
"My education, my work, my identity -- everything is in Pakistan," Khan told HuffPost. "I came here and I started from scratch. When people are helpless, hopeless, that's when they leave their countries."
The announcement of the Pope's meeting with the group of migrants comes as a refugee crisis has erupted in Europe, with tens of thousands of people entering the continent's borders driven by the civil war in Syria, violence in Iraq and Afghanistan and instability in other countries near the European continent.
Last year, some 68,000 unaccompanied minors and a similar number of women and children traveling together crossed into the U.S. without documents. While the majority of them presented themselves to border authorities and applied for asylum or some other form of humanitarian release, U.S. politicians, especially conservatives, said the episode highlighted the need to ramp up border security.
Sullivan said he hoped the Pope's visit with immigrants in New York would prompt political leaders to reexamine that unwelcoming attitude.
"My hope is that we will renew the conversation about the reforms we need to our immigration system," Sullivan said, "so that people who come here can be treated with dignity and respect."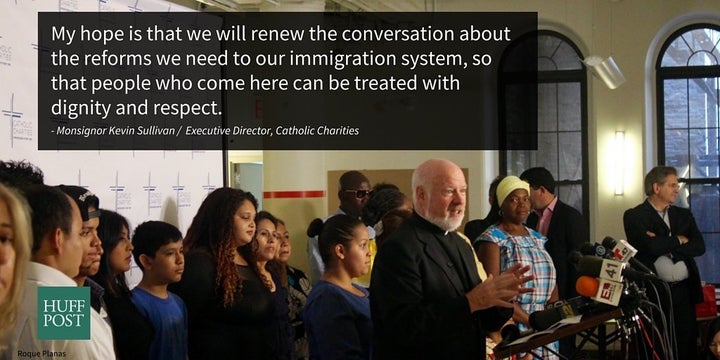 Related
Popular in the Community