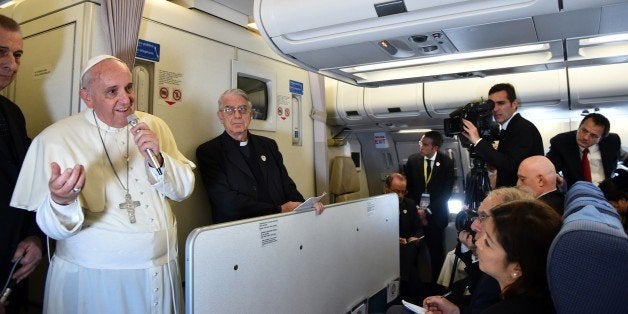 Pope Francis told a group of reporters Monday that he doesn't plan to travel to Mexico this year.
He added, jokingly, that he wouldn't be able to visit Mexico unless he had time to pay homage to the widely revered Virgen de Guadalupe at the basilica in Mexico City.
"A war would break out and I don't have time," Francis said.
Pope Francis has tentative plans to travel to Washington in September, before moving on to New York to speak at the U.N. General Assembly, according to Catholic News Agency. Reporters had asked whether he planned to visit Mexico while he was in North America, but he said he wouldn't have time.
"Later there will be time to go to Mexico," Pope Francis said, according to NBC News.

In a separate trip from the U.S. visit, the first Latin American pope plans to travel to Ecuador, Bolivia and Paraguay this year, followed by Chile, Argentina and Uruguay in 2016. Peru is a possibility as well, though the pope added that none of the plans have been finalized.
Pope Francis has repeatedly expressed his sympathy for immigrants, whether referring to Mexicans or Central Americans traveling to the United States, or Africans traveling to Europe.
During a border crisis over the summer in which more than 60,000 unaccompanied minors crossed illegally into the United States, nearly all from Central America, Pope Francis urged the U.S. to welcome the child migrants.
"This humanitarian emergency requires, as a first urgent measure, these children be welcomed and protected," Francis said last year. "These measures, however, will not be sufficient, unless they are accompanied by policies that inform people about the dangers of such a journey and, above all, that promote development in their countries of origin."
Before You Go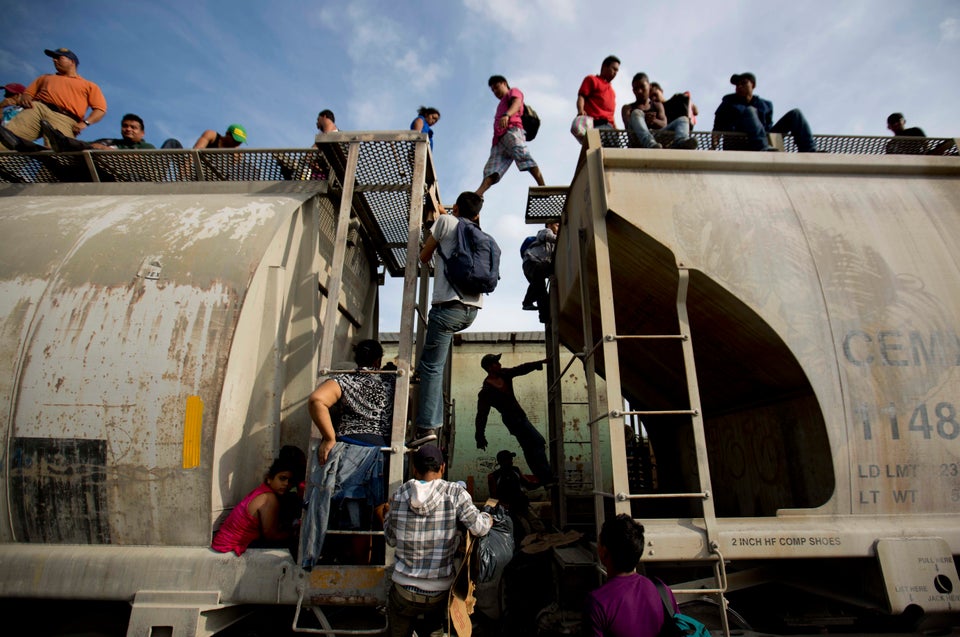 Why Latin Americans Really Come To The U.S.
Popular in the Community