Pope Francis is being credited with a miracle -- or at least a "half miracle" -- after St. Gennaro's blood liquified in his presence in Naples on Saturday.
The saint's blood is usually dry inside of its sealed glass ampoule. However, after the pope kissed the relic, it began to turn to liquid.
"If only half of it liquefied that means we still have work to do; we have to do better," the pontiff replied. "We have only half of the saint's love."
The website reports that the blood continued to liquefy until the entire contents of the ampoule had turned to liquid, causing some in the crowd to weep.
St. Gennaro, also known as St. Januarius, was the bishop of Naples until he was martyred in 305 during persecution under the Roman Emperor Diocletian, Aleteia reports. In those days, it was common for Christians to collect the blood of their martyrs and keep it in the catacombs with the corpse of the deceased. The presence of the blood is an indication that the person had died a martyr, the website said.
Skeptics believe there is another explanation for the phenomenon. One possibility is that the blood liquifies when there are certain changes in conditions, such as when the relic is moved from storage to display.
Related
Before You Go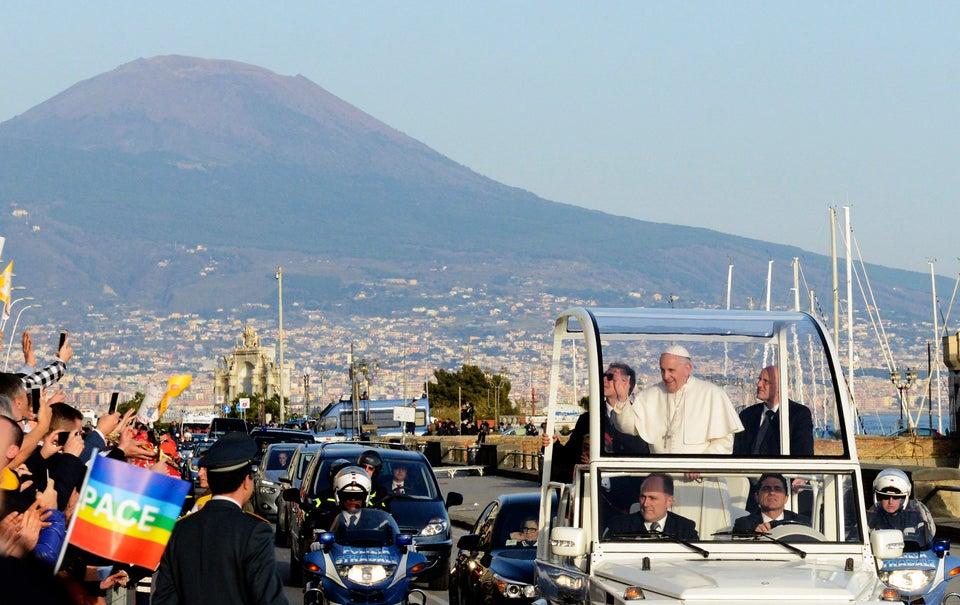 Pope Francis
Popular in the Community