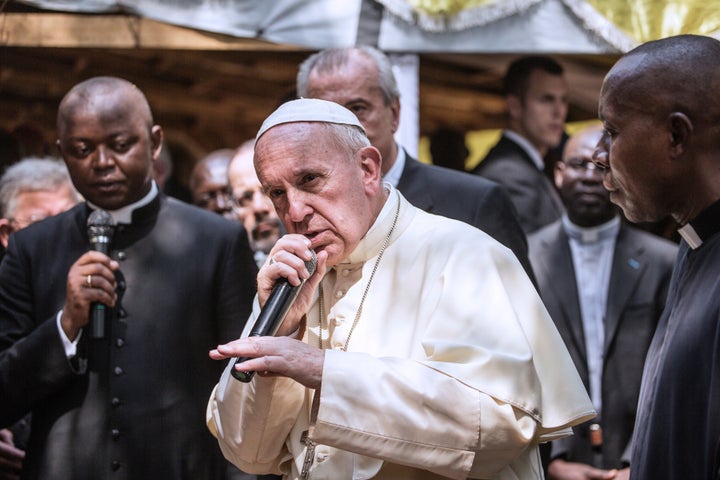 His Holiness is the latest hip-hop superstar in this hilarious new meme.
When Pope Francis was pictured picking up a microphone with his other hand stretched out horizontally, people on the Internet thought he looked like a rapper.
And they responded by giving him some lyrics.
The #PopeBars hashtag swept Twitter on Monday, with hundreds of people posting Drake, Eminem and Kanye-style verses underneath the image.
The lyrics include references to religion, the Catholic faith and the Vatican.
The trend even caught the eye of "Scandal" star Kerry Washington, who stepped in to say it's "THE BEST."
Sadly, though, she didn't drop a rhyme herself:
"Gangsta's Paradise" by Coolio -- with its opening "as I walk through the valley of the shadow of death" line -- predictably received a lot of love.
As did House of Pain's "Jump Around" and Notorious B.I.G.'s "It was all a dream" lyrics.
Someone even came up with a fake "Holy Ghost" mixtape:
The photograph that sparked the meme was taken by the AFP news agency's Gianluigi Guercia.
Pope Francis was giving his blessing during a visit to a camp for internally displaced people at St. Saviour parish in Bangui, Central African Republic, on Sunday, according to Getty Images.
Francis arrived in the conflict-wracked nation Sunday and, The Associated Press reports, urged the country's Christian and Muslim factions to lay down their weapons and instead arm themselves with peace and forgiveness.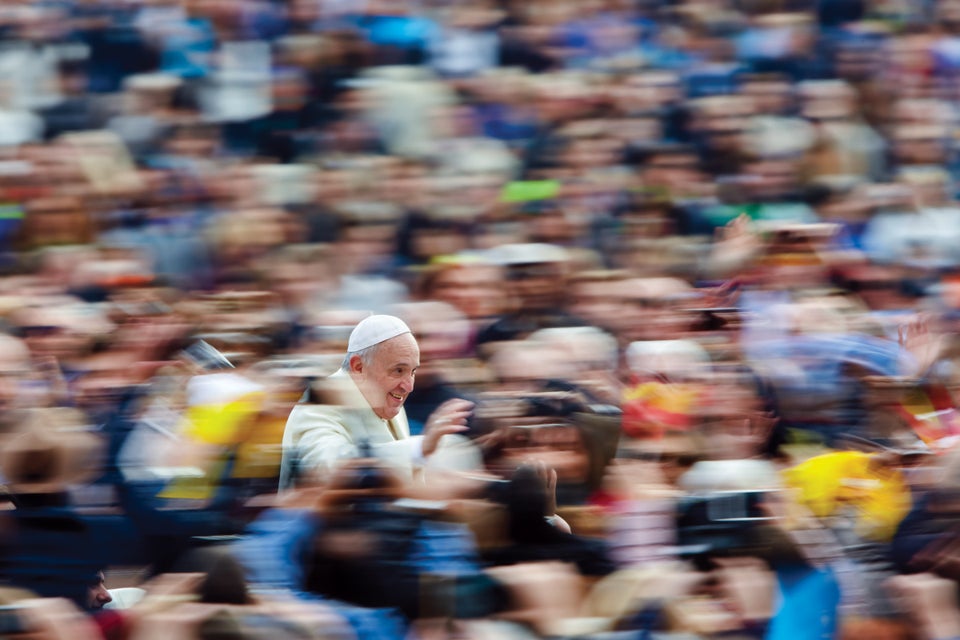 7 Captivating Pope Francis Photos You've Never Seen
Related
Popular in the Community