Pope Francis, friend to the disfigured, the disabled, the homeless, and the poor, can now add strippers to that list.
The pope blessed a talking parrot named Amore on Wednesday during his general audience, and though some news reports misidentified a traveling circus as the bird's owner, he actually belongs to someone else. Amore's papa is Francesco Lombardi, stage name Ghyblj, who describes himself as a "world champion stripper" who has the leading role in erotic filmmaker Tinto Brass' next movie, reports ANSA.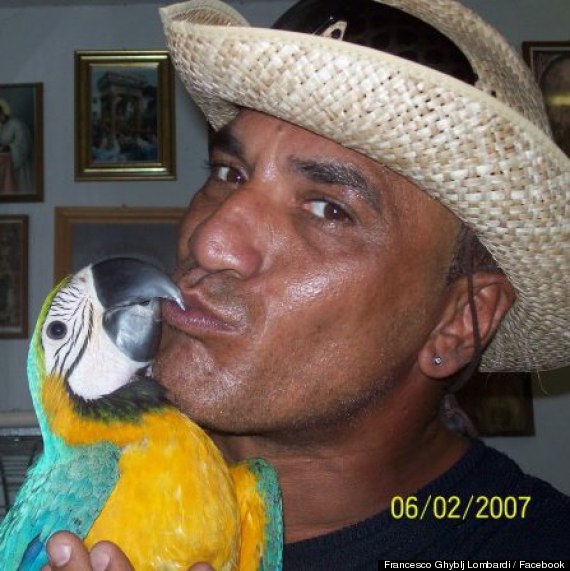 "It was fun," he told ANSA. "A sort of mixing of the holy and the profane."
Lombardi journeyed to Rome from his home of Trezzano, near Milan with his wife and two young daughters to meet the Pope. After Pope Francis blessed his daughter, aged one, Lombardi's bird squawked "Papa," and stepped onto the pope's hand, reports Grabzon.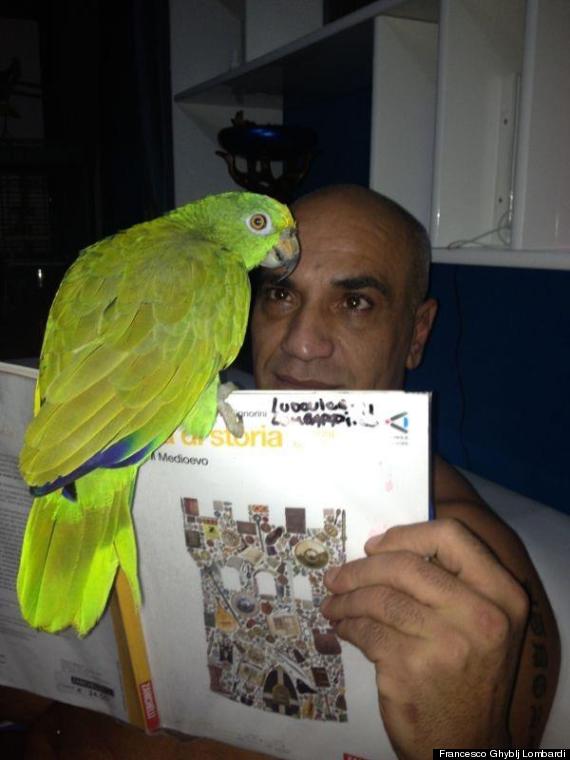 The pontiff enjoyed meeting Lombardi and his parrot Amore. "Pope Francis, who I am in love with," he told ANSA, "called it 'a beautiful gift from God.'"
While Jesus ministered to prostitutes and Pope Francis blessed a stripper's family, both actions embody the kind of love and acceptance that Christianity is all about.
Check out more photos from the surprising encounter here: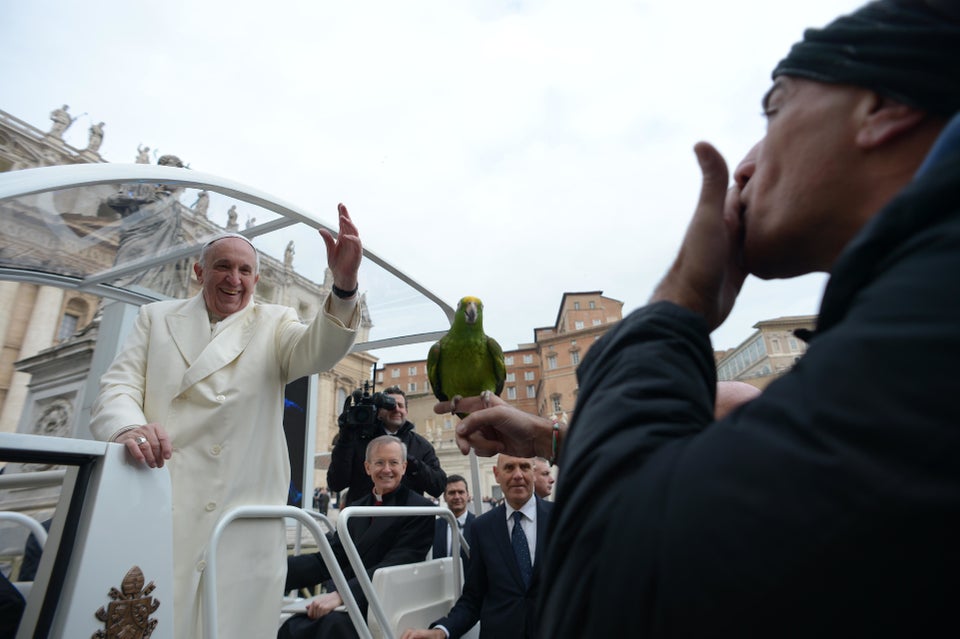 Pope With Parrot
Popular in the Community