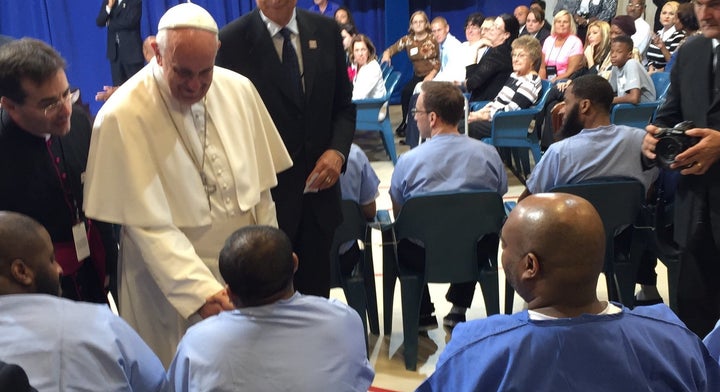 Francis, speaking at the Curran-Fromhold Correctional Facility, called for rehabilitation "which benefits and elevates the morale of the entire community" and said Jesus "asks us to create new opportunities: for inmates, for their families, for correctional authorities, and for society as a whole."
The facility holds almost 3,000 inmates, the vast majority of whom have not been convicted of the charges against them and are still awaiting trial. Nine of the inmates who had been set to meet with Pope Francis have been charged with murder, according to The Philadelphia Inquirer. Fifteen are facing rape charges, five have been charged with robbery, 12 with assault, 18 with alleged drug offenses and six with prostitution charges, according to the paper.
Francis said it is "painful when we see prison systems which are not concerned to care for wounds, to soothe pain, to offer new possibilities. It is painful when we see people who think that only others need to be cleansed, purified, and do not recognize that their weariness, pain and wounds are also the weariness, pain and wounds of society."
The visit came just months after President Barack Obama became the first sitting U.S. president to visit a federal prison. A Vice documentary about that visit is scheduled to air Sunday night on HBO, just hours after Pope Francis' visit to the prison.
In a speech before Congress on Thursday, Francis said "just and necessary punishment must never exclude the dimension of hope and the goal of rehabilitation."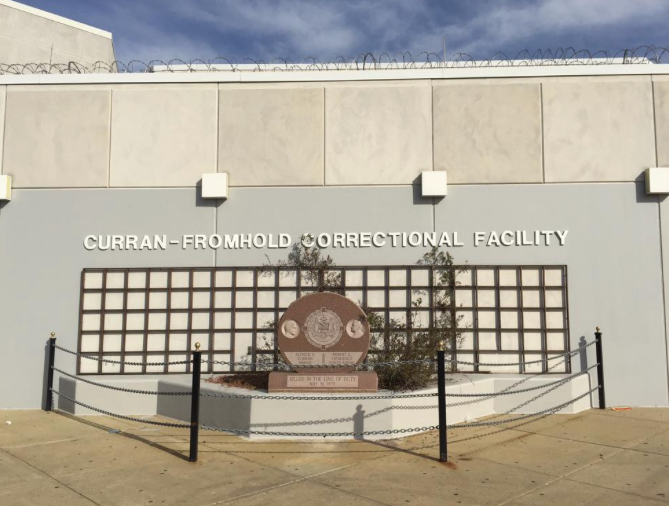 Popular in the Community