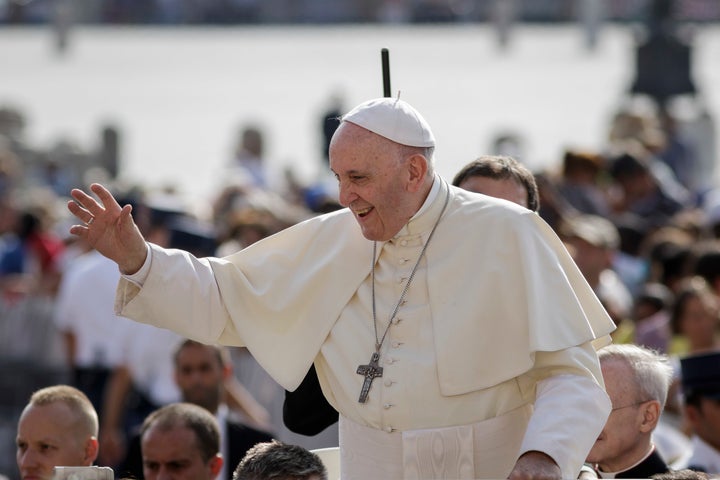 Pope Francis recently disclosed that he once attended therapy for six months to help him "clarify some things" in his life.
The pontiff made the revelation during one of a dozen interviews he had with French sociologist Dominique Wolton, the bulk of which will soon be published in a book titled Pope Francis: Politics and Society.
At the age of 42, Francis said, he received weekly sessions with a psychoanalyst who helped him through a difficult time of his life.
"For six months, I went to her home once a week to clarify a few things. She was a doctor and psychoanalyst. She was always there," Francis, who is now 80, told Wolton, according to reports. The pontiff noted that the therapist was Jewish and called him shortly before she died for "spiritual dialogue."
"She was a good person," he added. "For six months she helped me a lot."
The Jesuit pope turned 42 in 1978, at a time when his native country of Argentina was steeped in the "Dirty War" between a military junta and resistance on the left. Francis, who was then Father Jorge Mario Bergoglio, was accused of aiding the arrest of two fellow priests and doing little to support the resistance efforts many other religious leaders were undertaking at the time.
The pontiff didn't say whether the conflict contributed to his motivation for seeking psychoanalysis.
"It's hard to know exactly what took him to seek psychotherapy – perhaps issues which had come to the fore as leader of the Jesuits," Austen Ivereigh, author of The Great Reformer: Francis and the Making of a Radical Pope, told The Guardian.
"It was certainly a tense time both nationally and internationally, adding to what had been a difficult, although very successful, period for Bergoglio," Ivereigh added.
Ivereigh also noted that psychotherapy is by no means at odds with Catholic doctrine and that many faithful feel that it can complement their faith practice.
"Jesuits are not afraid of seeking professional help when they need it and see psychotherapy as complementary to spirituality," he said. "I think this revelation only adds to our already very human picture of a remarkable man."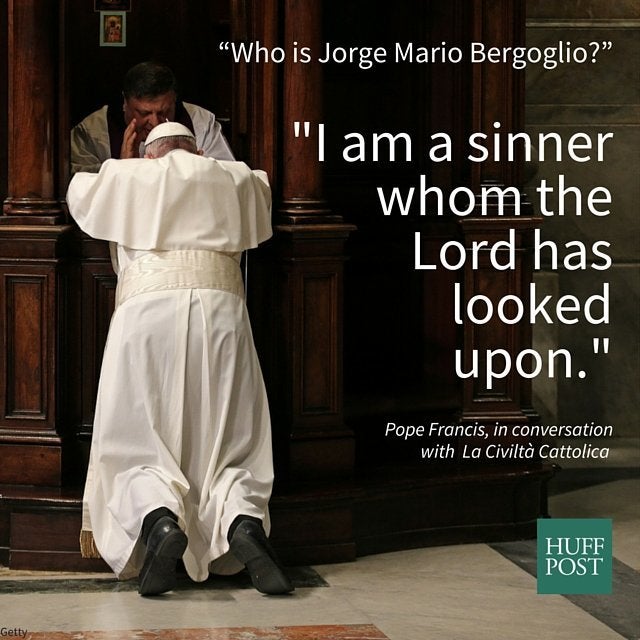 Pope Francis' Best Quotes