Sometimes, Pope Francis seems larger than life. Other times, he seems like an average guy riding public transit.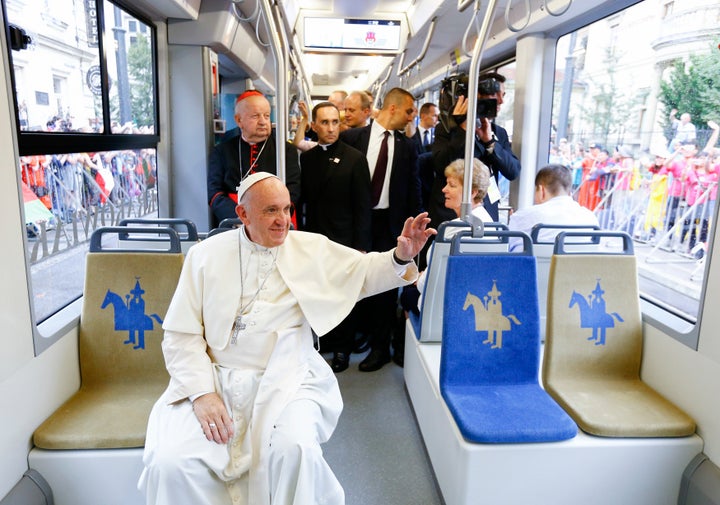 Pope Francis is in Poland celebrating a massive Catholic youth event, and on his way to deliver his opening address the pontiff hopped on a tram in the middle of Krakow.
World Youth Day takes place roughly every three years and gives young Catholics an opportunity to celebrate faith in the company of their pontiff. The pope arrived in Poland on Wednesday for a five-day visit in celebration of the festival, which Pope John Paul II initiated in 1985.
Francis rode an electric tram on Thursday afternoon with a group of young Catholics with disabilities to greet faithful gathered in Krakow's Blonia Park. Though he frequently used public transport as Archbishop of Buenos Aires, Thursday's journey was less out of pragmatism than to highlight his values of caring for the environment and connecting to those with fewer resources.
The tram was decorated with yellow and white Vatican colors and featured a sign that read "Tram del Papa," Italian for "the pope's tram."
During his welcome sermon, Francis addressed thousands gathered in the park, saying, "Nothing is more beautiful than seeing the enthusiasm, dedication, zeal and energy with which so many young people live."
Check out the wonderful anomaly that is Pope Francis riding public transit like an everyday human: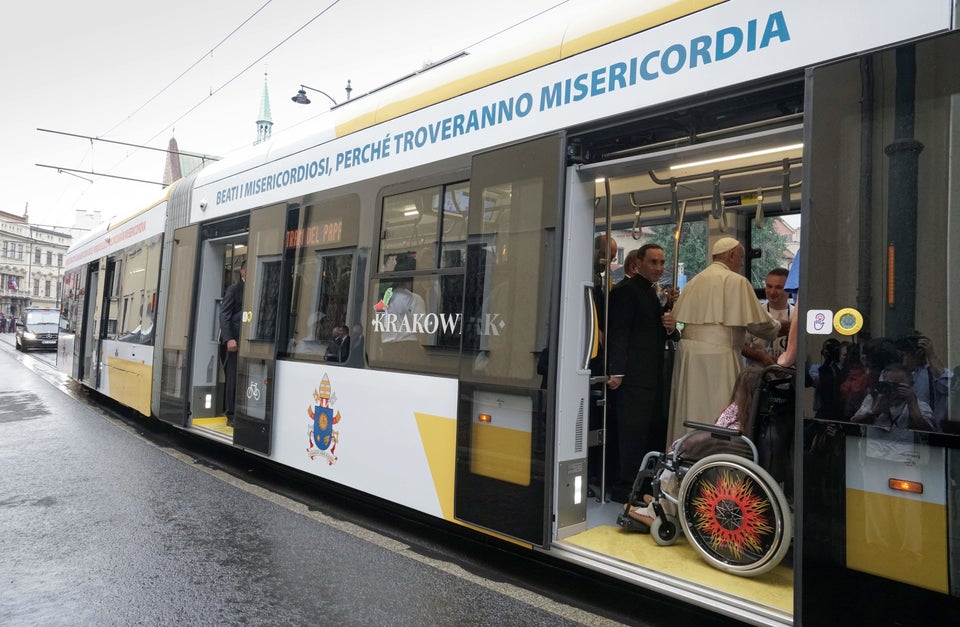 JOE KLAMAR via Getty Images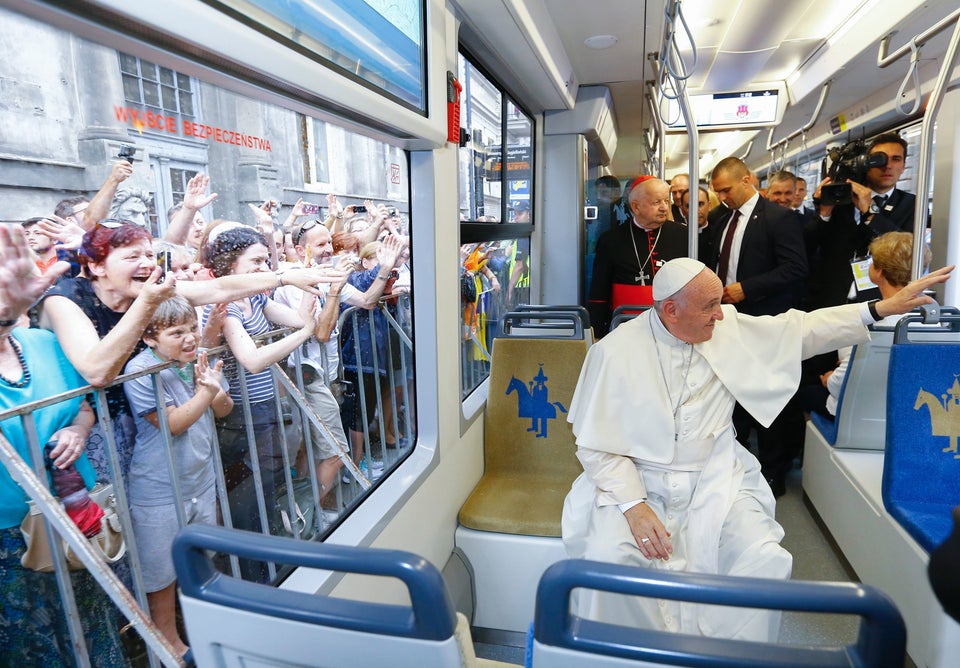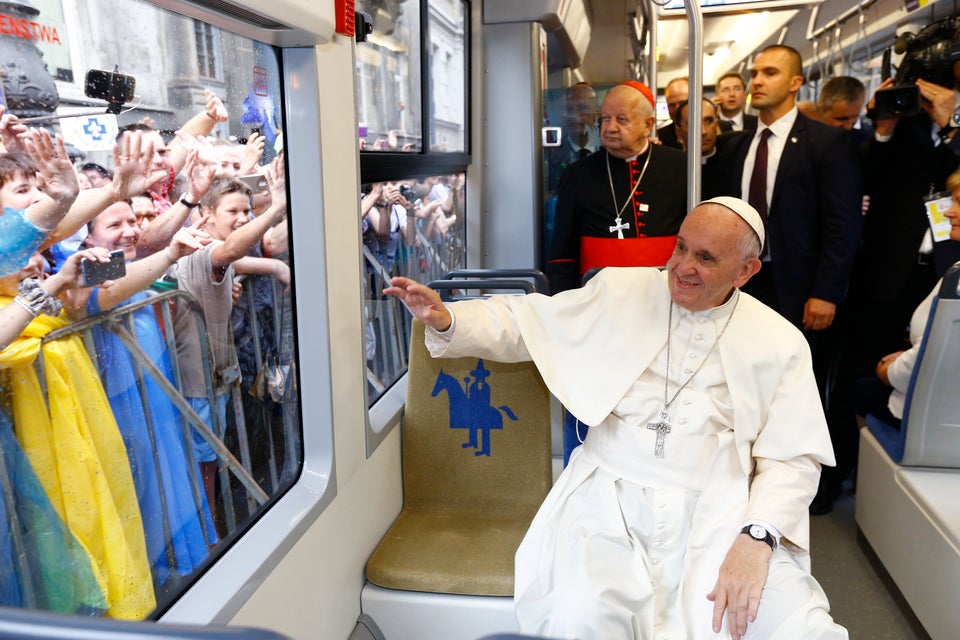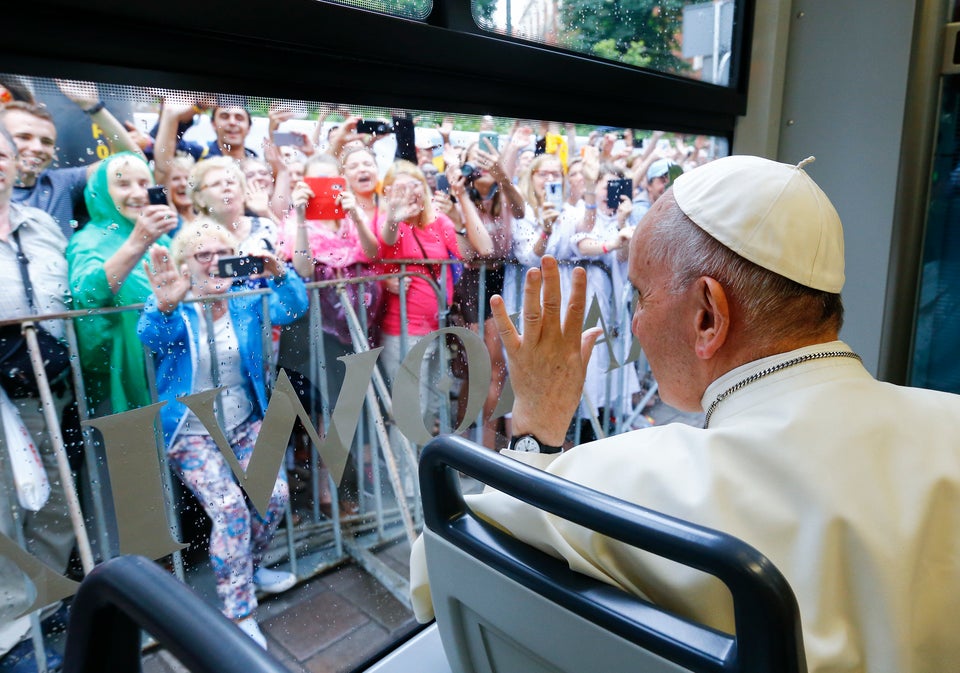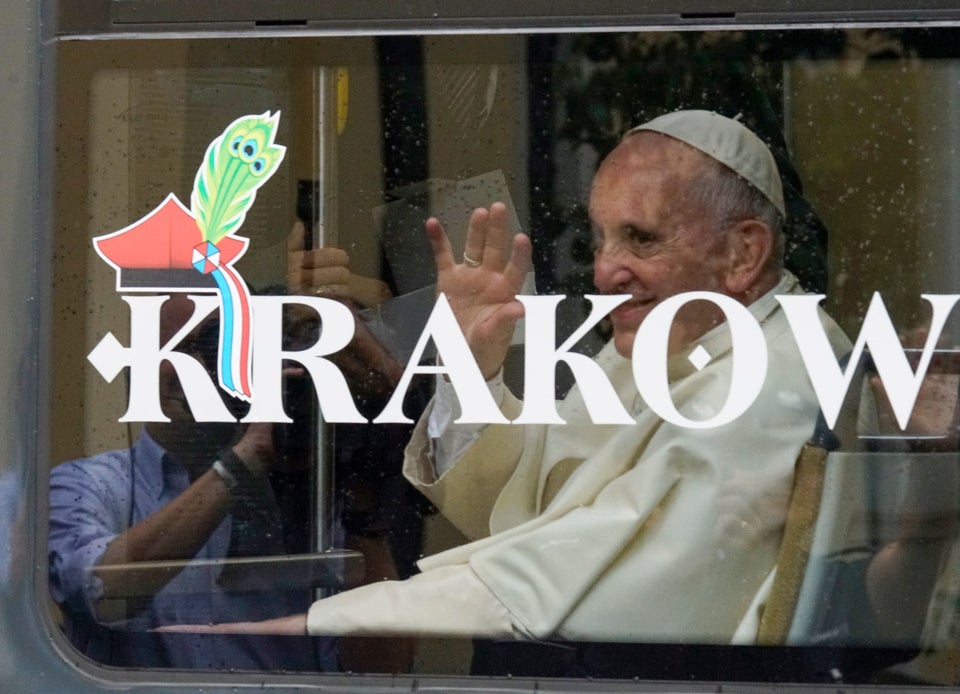 JOE KLAMAR via Getty Images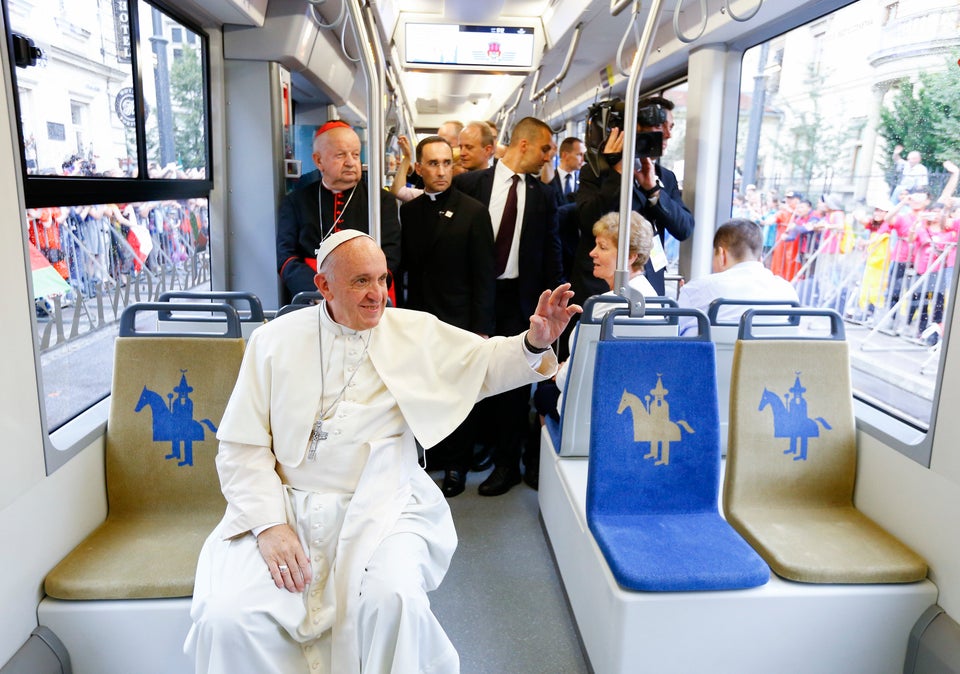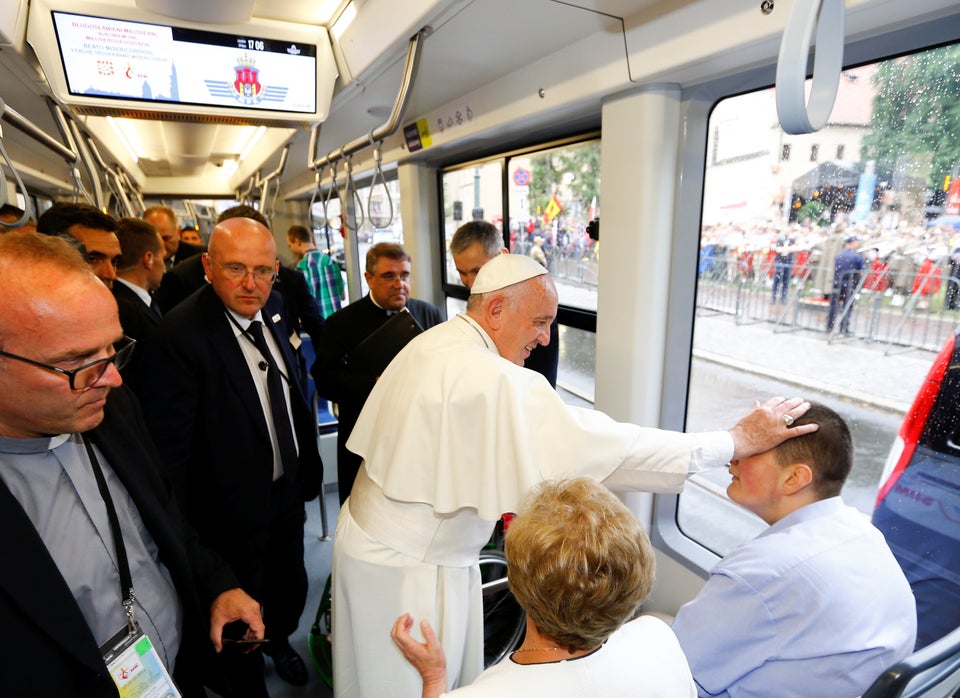 Stefano Rellandini / Reuters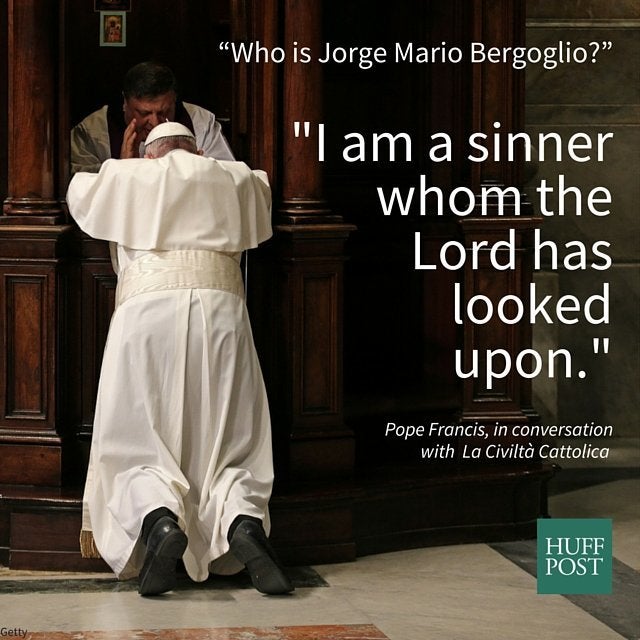 Pope Francis' Best Quotes
Popular in the Community