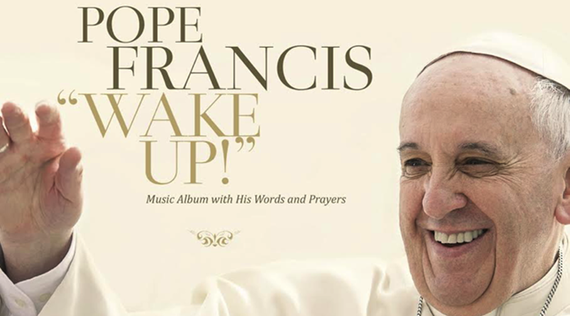 From Washington to New York, and the historic American city of Philadelphia, the charismatic catholic leader demonstrated his "hands-on" influential and motivational energy whether addressing the U.S. Congress or spending time at the Festival of Families.

Since his ordination in 2013, the Pope continues to surprise the world with his humble and virtuous acts. His modesty is clearly demonstrated riding around the U.S. this week greeting people across the eastern and mid-Atlantic region in a small Fiat. At home, his modesty is clear and visible as he chooses to live in a bungalow on the Vatican grounds instead of the papal apartment and prefers to ride around Rome in an old Renault instead of a traditional Mercedes Benz.
In these times of global strife, it is refreshing to experience peaceful leadership and unification through a consistent demonstration of kindness and empathy with the public throughout the globe. As a religious leader, he also took time along the way to address his fellow clergy with respect and compassion. His hospitality and love for people is genuine and refreshing. His moral identity resonates through his virtuous behavior, efforts to acknowledge and stay in touch with the global community, and be very clear about his mission to serve the poorest, the weakest, and the least important.
Whether Pope Francis was addressing the U.S. Congress, the United Nations, or making speeches on difficult global issues like immigration, refugees, climate change, and war or visiting students, memorials, or joining with thousands of families at public events, his genuine voice and his presence was heard in America this week. His directive to fellow clergy to "break down the walls of the church and reach out to the periphery" to help those in need was a strong message shared with us all -- politicians, clergy, families, and citizens of the globe.
Regardless of our choice of faith or religious beliefs, the Pope's presence as a humble leader helped us to awaken our faith through his actions. And it helped us to discover the power of kindness in all its forms of expression.
Changing age-old tradition in the Catholic Church is not a task for the faint of heart. The Pope's unconventional leadership style and his ability to positively change the church or address the major issues of his following among the global community are clearly faced with challenges. The advantage of his unique style can foster unity among fellow clergy, build trust, create community on a global basis, and serve as a model for all leaders regardless of religious affiliation. Positive momentum and popularity, inside the church, and the global community can provide the foundation to tackle fundamental issues. However, factors such as stealth resistance to change from other leaders in the church, or frustration, doubt, and impatience among the global community, can leave the Pope politically exposed and vulnerable to his adversaries and maybe that is one reason why the pope asked repeatedly to all of us to pray for him. Why not?
The visit of Pope Francis to United States was a refreshing expression of Love and Beauty uniting us all regardless of religious affiliation and pumped some oxygen into a society in need of pleasant unity.

Stay tuned for the release of the Pope's album "Wake Up!" set to release November 27, 2015 and let us keep this moment of peace, love, and hope growing in our lives and families. Rock on Pope Francis!
Calling all HuffPost superfans!
Sign up for membership to become a founding member and help shape HuffPost's next chapter