Pope Francis on Tuesday acknowledged that young people are being driven away from the Roman Catholic Church because of the way it has handled the problem of clerical sexual abuse.
Speaking to a room of young people during his trip to Estonia, Francis said the church needs to change its ways in order to regain the trust of future generations, The Associated Press reported.
"Many young people do not turn to us for anything because they don't feel we have anything meaningful to say to them," Francis told the ecumenical Christian gathering at a church in Tallinn, according to a translation from the Catholic News Agency.
The Catholic Church has for months been roiled by renewed calls for accountability regarding clerical sexual abuse. Around the world, victims, advocates, public officials and Catholics in the pews have called out senior church officials for not doing enough to hold accountable predatory priests and the bishops who cover for them. The scandal reached the highest levels of the church this August, when a former Vatican official accused Francis and other high-ranking clergy of covering up the sexual misconduct of a disgraced ex-cardinal.
Francis, who has yet to respond clearly to the accusations, told the gathered Estonian youth that he understands young people are shocked by the scandal and by other failings of the church.
Young people "are outraged by sexual and economic scandals that do not meet with clear condemnation, by our unpreparedness to really appreciate the lives and sensibilities of the young, and simply by the passive role we assign them," the pope said.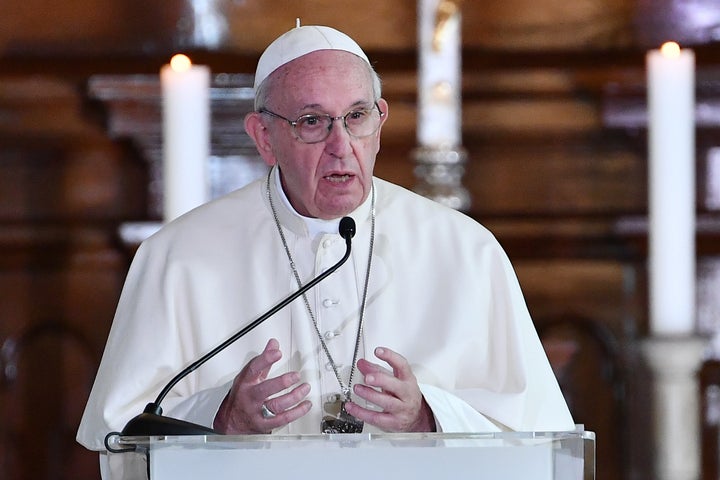 Francis referred to a research document created ahead of the upcoming Synod of Bishops, a global meeting that this year is dedicated to the youth. The document compiled the opinions of young Catholics around the world on how the church can best serve its young people.
Francis said that it's clear from the document that young people want the church to be "transparent, welcoming, honest, inviting, communicative, accessible, joyful and interactive."
"We ourselves need to be converted," he said. "We have to realize that, in order to stand by your side, we need to change many situations that, in the end, put you off."
The pope met with the youth on his last day of a papal trip to Lithuania, Latvia and Estonia. He made his frank comments on the sex abuse scandal the same day the Catholic Church in Germany released a damning report on the abuse crisis in that country. The report concluded that at least 3,677 people were abused by clergy between 1946 and 2014, according to the AP. Most victims were boys age 13 or younger, and one case in every six involved rape, the report found.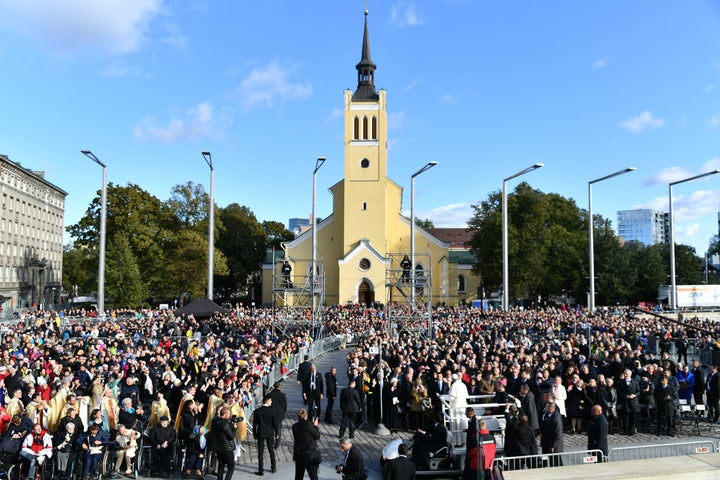 The scandal of clerical sexual abuse and cover-up has also rocked the American Catholic Church. In August, a Pennsylvania grand jury identified more than 1,000 victims and 301 predatory priests after a landmark investigation into six of the state's eight dioceses.
McGrady said she believes the crisis has caused young Catholics to respond with renewed efforts of prayer, fasting and community building. Young people are demanding transparency and working for justice and healing for abuse victims, she said. But there's also been much confusion and pain, and a lot of lingering questions.
"There's been anger and rage as a result of this hurt, and some young people teeter on the brink of despair, thinking that efforts to evangelize won't work because of the scandal, because of this evil, and because the Church has lost some credibility because of this," McGrady said. "It's tough, because we're called to be a people of hope, and we know that, but it's still a struggle right now."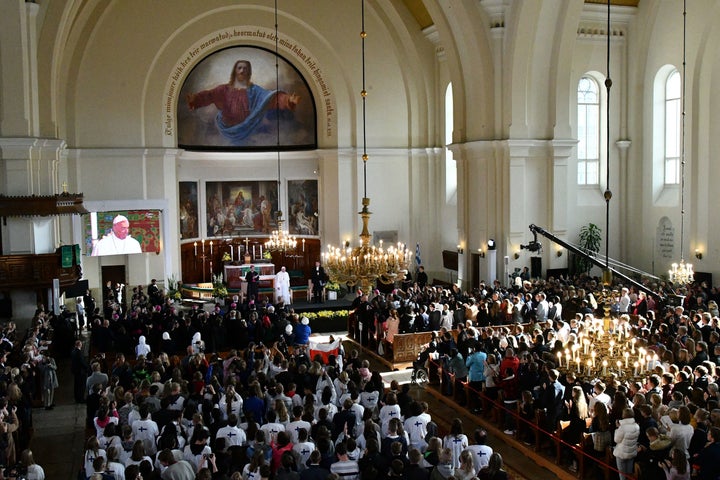 Kaya Oakes is a former atheist who has written extensively about returning to her Catholic roots and struggling to reconcile her liberal beliefs with church doctrine. Oakes told HuffPost that at the moment, she finds her Catholic identity more among laypeople than among the church hierarchy.
"Most of us will never meet or interact with a bishop or cardinal. Most of us barely spend time with priests," Oakes said. "That's probably why we feel the abuse crisis more acutely ― because it happens to people like us."
Oakes said she thinks younger Catholics are reeling from the crisis.
"They feel abandoned by the church leadership and betrayed by the cultures of clericalism and silencing that allowed this to happen," she said. "Because of Me Too and a greater openness to victims who come forward as well as a cultural shift toward calling out abusive behavior, younger Catholics are disgusted by the idea that the church treated people like this."
Both Oakes and McGrady said that what young people want from the church now is action, instead of empty words.
"Honesty. We want honesty. We want transparency. We want answers," McGrady said. "And to rebuild that trust, young people want assurance, and action plans, to ensure this never happens again."
Related
Before You Go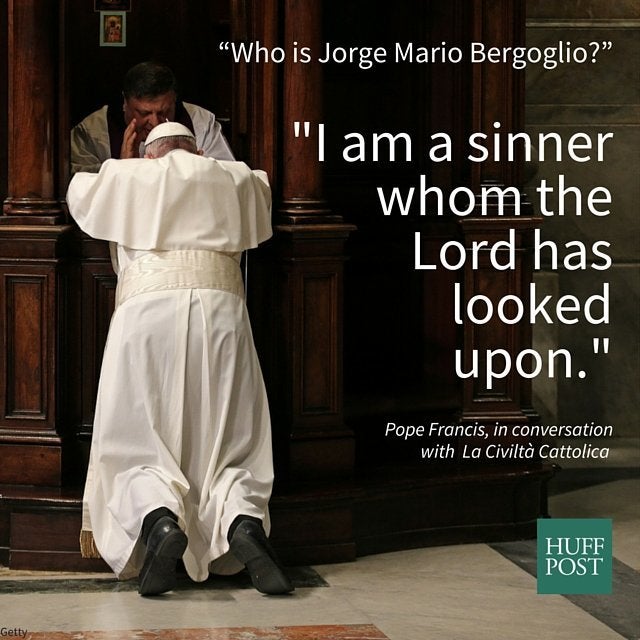 Pope Francis' Best Quotes
Popular in the Community