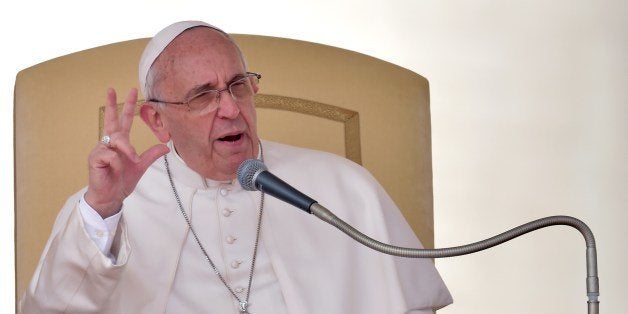 ROME (RNS) Pope Francis stressed the importance of marriage between a man and a woman at his general audience at the Vatican on Wednesday (April 2), saying the two were united in "one flesh" as "icons of God's love."
"When a man and a woman celebrate the sacrament of marriage, God is reflected in them," the pontiff told an estimated 45,000 pilgrims who gathered in St. Peter's Square.
"As 'one flesh', they become living icons of God's love in our world, building up the Church in unity and fidelity," he said. "The image of God is the married couple — not just the man, not just the woman, but both."
The emphasis on traditional marriage comes after Francis' much-discussed comments on gays soon after his election a year ago.
Last year, he surprised many conservatives with his "Who am I to judge" comment about gays. Then, in an interview published in the Italian daily Corriere Della Sera in March, he said the church might explore the possibility of recognizing civil unions for gays and lesbians.
At his general audience, he reinforced the role of marriage and urged men and women to work harder to resolve their marital differences.
"We know the many trials and difficulties that the lives of a married couple encounter," Francis told the crowd. "You don't need to call the United Nations to your home to make peace: A small gesture is enough, a caress, and tomorrow is a new day."
The pope's attitude toward homosexuality earned him the "Person of the Year" accolade in The Advocate, a U.S. gay magazine last year.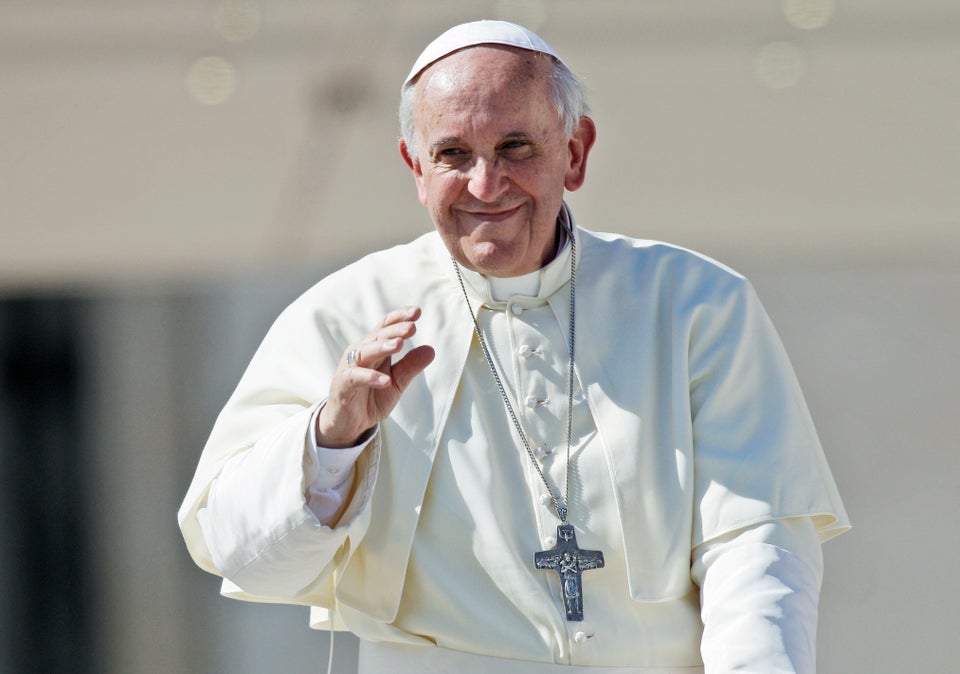 Pope Francis's Most Prophetic Statements
Popular in the Community