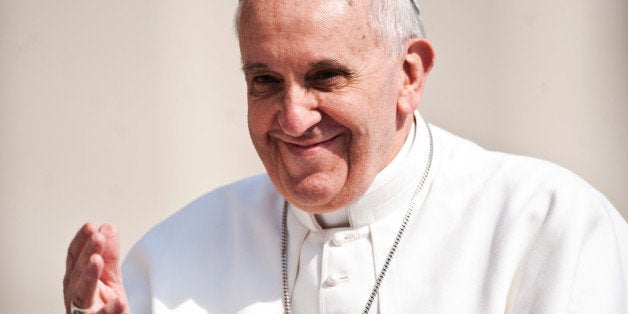 Pope Francis took a hard stance against inequality on Monday in a tweet sent from his official Twitter page:
Could it be that the Pope is weighing in on the fervor sparked by French economist Thomas Piketty's current bestseller, Capital in the Twenty-First Century?
It's unclear. But the tweet's timing -- days after the book sold out on Amazon, where it is currently the best-selling book in the U.S. -- could suggest the Pope's support for Piketty, who posits that an unregulated free market creates an ever-widening wealth gap.
The tweet had nearly 10,000 retweets Monday afternoon.
The Pontiff's warning comes months after he called unfettered capitalism "a new tyranny" and urged global leaders to fight growing income inequality in his first major written work as pope.
He laid out the platform for his papacy in the 84-page document last November, attacking the "idolatry of money" and calling on politicians to guarantee all citizens "dignified work, education and healthcare."
Related
Popular in the Community