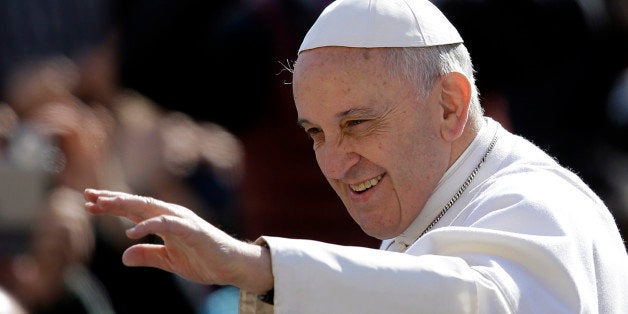 UNITED NATIONS (AP) - The United Nations is announcing that Pope Francis will address the annual U.N. General Assembly of world leaders on Sept. 25 during his first papal visit to the United States.
The pope earlier agreed to address a joint meeting of Congress on his visit. That Sept. 24 speech will mark the first time the head of the world's Roman Catholics will address Congress.
Francis is also expected to have a White House meeting with President Barack Obama.
The U.N. says the pope also will meet with Secretary-General Ban Ki-moon on his one-day visit to the world body.
Wednesday's statement welcomes the pope's visit as "an important part of a historic year in which the United Nations marks its 70th anniversary."
Before You Go
Pope Francis In Turkey
Popular in the Community