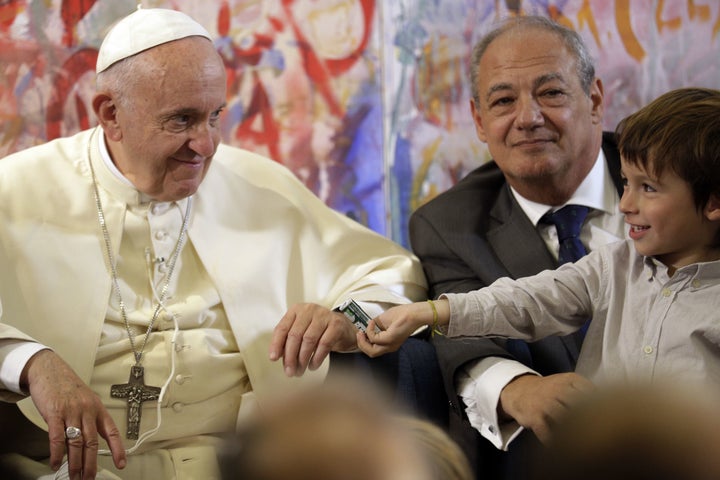 During a video conference broadcasted from Rome on Thursday, Francis assured the young immigrants that he is praying for them and feels close to them. 
During the event, Francis had the opportunity to speak to teens from Latin America and the United States who were part of the Scholas Ocurrentes network, Crux reports. He was asked by the event's host to send a message to immigrants in the United States. 
Francis called on Americans to welcome all migrants ― and asked migrants to respect the laws of their new country.  
"To all people (of the U.S.) I ask: take care of the migrant who is a promise of life for the future. To migrants: take care of the country that welcomes you; accept and respect its laws and walk together along that path of love," the pope said, according to Catholic News Service.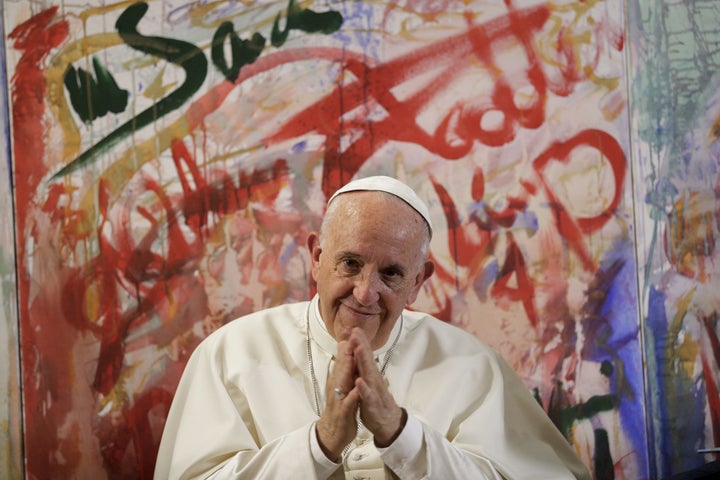 The immigration status of America's Dreamers ― young people who have benefited from the Obama-era Deferred Action for Childhood Arrivals program ― has been uncertain since September, when President Donald Trump announced that he planned to phase the program out. DACA offered deportation protection to more than 800,000 young immigrants who were illegally brought to the U.S. as children. 
Trump gave Congress the task of figuring out how to handle the immigration status of current DACA recipients, also known as Dreamers. But Democrats and Republicans have struggled to find a compromise on the matter. 
"A good pro-lifer understands that family is the cradle of life, and that its unity must be defended," Francis said during the wide-ranging interview.
American Catholic bishops have also been outspoken about Trump's plans, calling the cancellation of the DACA program "reprehensible."
Speaking on Thursday, Francis said that American bishops have kept him aware of Dreamers' situation and suffering. 
"I know that many people help you, and that there are people who don't want you," Francis said. He then spoke about how he was also the son of immigrants. Francis' parents were Italian immigrants to Argentina, where the pope was born.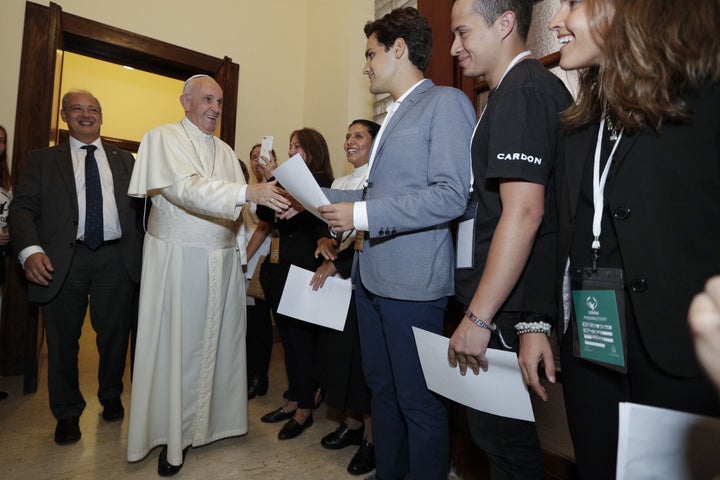 "I am a son of immigrants. And if there weren't people who helped my father when he arrived at 22 years old, I would not be here today," the pope said, according to Catholic News Service.
He reiterated, as he has many times before, that there is a Biblical imperative for people to care for migrants. 
"It's not me who says this, someone much more important than I said it: God said it, and in the Bible it's clear. Welcome the migrant, the refugee, because you were a migrant and refugee in Egypt," he said, according to Crux. "Jesus, too, was a refugee." 
Calling all HuffPost superfans!
Sign up for membership to become a founding member and help shape HuffPost's next chapter
BEFORE YOU GO
PHOTO GALLERY
Pope Francis' Best Quotes