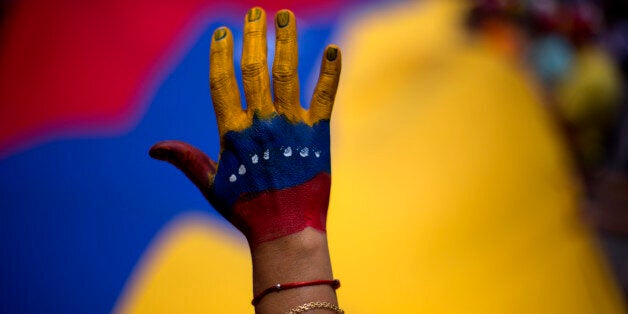 Given his virtuoso performance as a power broker who helped thaw a half-a-century-old conflict between Cuba and the U.S., the audience Pope Francis has granted Venezuelan President Nicolás Maduro this coming Sunday has aroused hopes the Argentinian pope can instill a sense of normalcy to Venezuela's political life. "Pope Francis would perform his first miracle if he can work out a meaningful dialogue between the government and the opposition," says Xabier Coscojuela, editor of the newspaper Tal Cual in Venezuela.
I called him to find out what his expectations were for the upcoming audience.
"Perhaps he could make Maduro set an official date for the parliamentary elections this year to keep up with the constitutional mandate. That," adds Coscojuela, "would be a great leap forward."
Historically, some leftist leaders have sought to have popes visit their country, while others feared them and sought to keep them away. When novelist Gabriel García Marquez learned Fidel Castro planed to invite Pope John Paul to Cuba, he told me he ran to buy and ship a copy of Carl Bernstein and Marco Politi's book, "His Holiness" to Fidel Castro.
"'Pope Francis would perform his first miracle if he can work out a meaningful dialogue between the government and the opposition.'"
To predict what Pope Francis will do about Venezuela is anybody's guess. In his homilies he has called on Venezuelans to reject violence and to engage in a sincere and constructive dialogue. He has also prayed for those who have been murdered but so far he has not offered himself as an intermediary for talks among the opposing groups.
Fernando Gerbasi, a former vice minister of Venezuela's foreign affairs office, told me: "Paroli knows perfectly well what is going on in Venezuela. It was he who first proposed the mediation of the Vatican for the dialogue between government and the opposition, and he is absolutely on top of things in Venezuela."
Yet, as the massive demonstrations that have flooded the country's main cities make evident, the response of the Venezuelan people to the perpetual economic, political and social crisis of the country has been to push for democracy. Their response to the rampant inflation, uncontrolled criminality and acute shortages of essential goods from milk to medicines has been a reaffirmation of their faith in democracy.
Like so many others, I hope Pope Francis' intervention will facilitate a civilized dialogue between the government and the opposition that leads to fair, free and transparent elections this year. The opposition should prepare now for that moment by unifying to pursue the common goal of a real democratization of the country. You never know when divine intervention might work.
PHOTO GALLERY
Tensions Rise In Venezuela
Calling all HuffPost superfans!
Sign up for membership to become a founding member and help shape HuffPost's next chapter