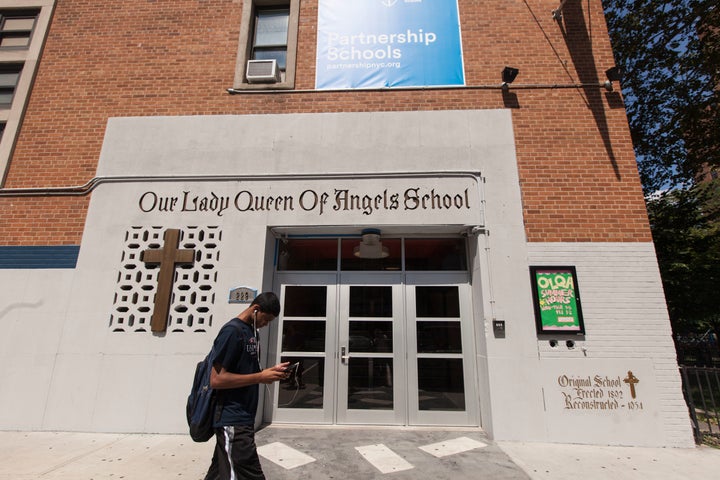 NEW YORK -- Millions are expected to flock to the East Coast in the hope of seeing Pope Francis during his September visit to the U.S. Whether through luck or divine intervention, Vianel Garcia is guaranteed a front row seat.
The 35-year-old hair stylist's beauty salon is directly across the street from East Harlem's Our Lady Queen Of Angels School, which Francis is scheduled to visit on Sept. 25.
Garcia is already making plans for the big day.
She's called her landlord to ask if the building's exterior can be spruced up, and is planning on creating a big poster to welcome the pope to her neighborhood. Garcia is also inviting friends and family to sleep over inside her tiny salon during the visit, with the hope of getting a glimpse of the pontiff, or even better, a healing touch. Several members of her family have different medical conditions, such as diabetes, ADHD and schizophrenia.
"We're going to be here all night," Garcia told The Huffington Post. "Maybe something good will happen with God's power."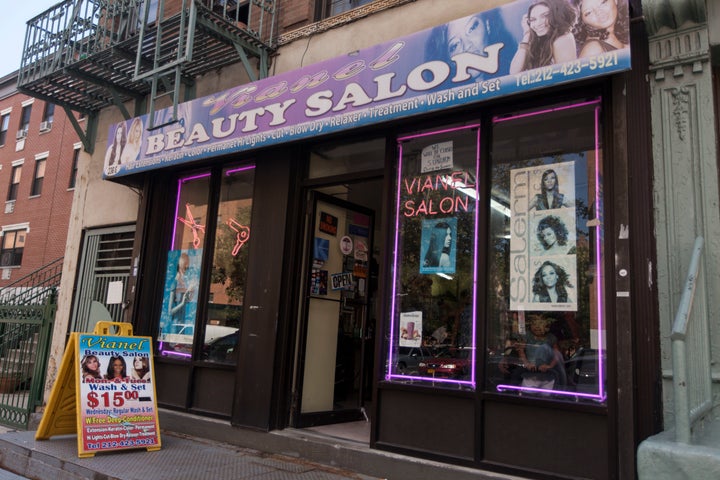 Garcia said her daughter and other family members graduated from Our Lady Queen of Angels. "We are very surprised that he is coming here. There's a lot of places he could have gone. But we need him," she said.
The Catholic school has been part of East Harlem for over 120 years. It serves a predominantly minority population: About 70 percent of the school's students identify as Hispanic, while 22 percent identify as African-American. Sixty-nine percent of students qualify for need-based scholarships, according to The Partnership For Inner-City Education, a school management organization that operates six Catholic schools in Harlem and the South Bronx.
"We appreciate how little time His Holiness has in the States, which makes the papal visit to one of our six Partnership schools even more remarkable,"Jill Kafka, the Partnership's executive director, said in a statement. "We are so honored that our school was selected."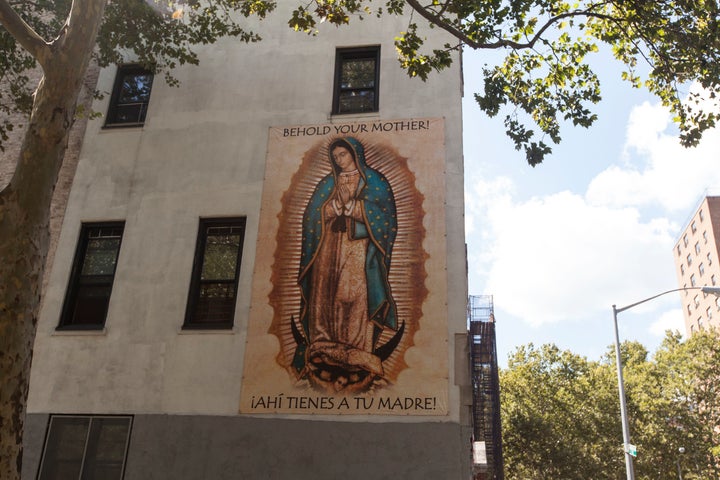 The pope will spend time with third-graders and teach the children about the importance of protecting the planet, The Wall Street Journal reported.
The school is physically connected to the shuttered Our Lady Queen of Angels parish. The church closed down in 2007 as part of a reorganization and consolidation effort prompted by declining attendance and a shortage of priests. A group of former parishioners still meets outside the defunct church on Sundays praying that it will reopen one day. Some hope the pope's visit will bring attention to their campaign.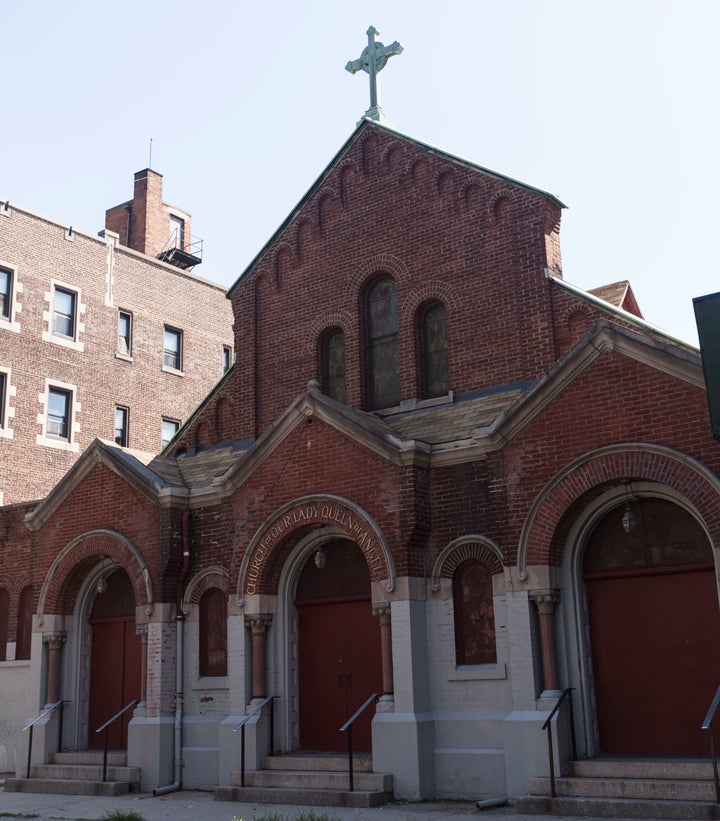 When Francis visits, he'll be stepping into a Catholic community that is in transition. East Harlem was once home to eight Catholic congregations. After more closures this year, by the time the pope arrives there will be be just four.
Augustine Lebron, 70, was raised in East Harlem and has seen much of this change happening. Sitting on a park bench near the school, he said even though he was raised Catholic he doesn't go to church very often anymore. But he is looking forward to the pope's visit. "I like him. He's funny, " he said.
Lebron said he was surprised when he heard Francis was coming to East Harlem. "So many places are better than here," he said. "People want to see him. They're crazy about him," he added. "It's an honor for us that he's visiting our neighborhood."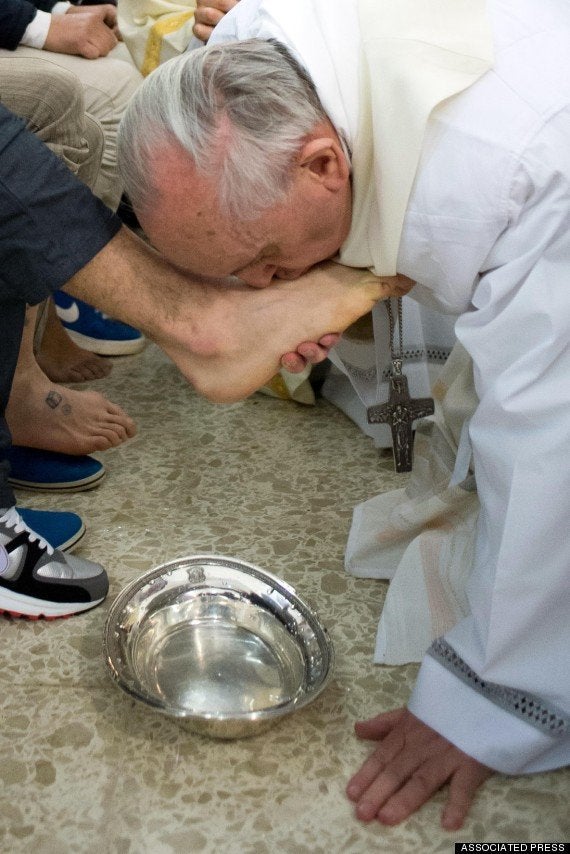 Pope Francis' Best Photos
Related
Popular in the Community