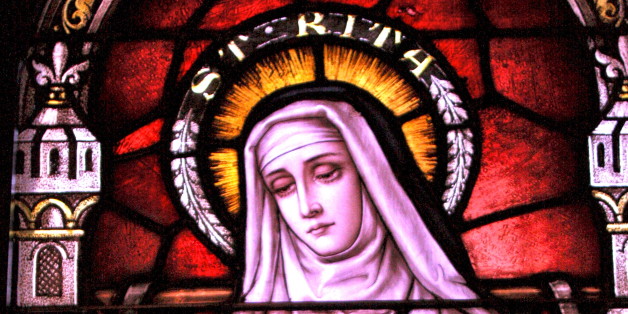 "Following Francis" is a monthly blog on the latest happenings of Pope Francis. It is prepared exclusively for The WorldPost by Sébastien Maillard, Vatican Correspondent for La Croix, Rome
ROME -- It may just seem like some nice talking with no action taken, yet it is striking to notice: in the past weeks, the Vatican has been hosting, organizing or involved in a series of seminars, colloquiums and conferences -- all dealing with women. The latest event, among several, dealt with ways the Catholic Church addresses the various conditions of women worldwide today. It was held within the Vatican City State and organized by the Vatican's newspaper, L'Osservatore Romano, and its monthly supplement on women.
As I witnessed during the conference, lay participants -- mostly women -- were amazed themselves to be talking openly in such premises on issues as sensitive for the church as abortion or whether the traditional image of a docile Virgin Mary wasn't sending out a wrong message on the role of women.
Sisters, Not Servants
"Women are too often looked upon in the Church as servants and not as sisters, who are as much in charge as brothers," said Lucetta Scaraffia, editor at the L'Osservatore Romano. She launched a debate last year stating it was theologically possible to create women cardinals.
Pope Francis joked about the idea. But the fact that he is letting these discussions develop in the Vatican itself shows he is looking for new ways to empower women inside the church and is not satisfied with the present situation.
'A Theology Of Womanhood'
He said it from the start, during his first press conference on July 2013:
The role of women in the Church must not be limited to being mothers, workers, a limited role. . . No! It is something else!. . . I believe that we have much more to do in making explicit this role and charism of women. . . All we say is: they can do this, they can do that, now they are altar servers, now they do the readings, they are in charge of Caritas (Catholic charities). But there is more! We need to develop a profound theology of womanhood.
Perhaps to dampen over-expectations, he warned afterwards, in his exhortation Evangelii gaudium, that priesthood should remain masculine. In his view, developing the role of women in the church should not just be copying existing models along a clerical mindset. But he has not yet come up with some great shift. His pontificate is still at an early stage of exploration on this matter.
Some slight changes are already happening in the Roman Curia. Last summer, the number of women at the prestigious International Theological Commission of the Holy See more than doubled (from two to five among a total of 30 members). At the same moment, a woman was appointed head of one of the Roman Pontifical Universities for the first time. One could also expect one of the upcoming new dicasteries (Departments of the Curia) to be led by a nun, as part of the ongoing reform of the Curia.
Wage Equality
The first woman ever to be hired at the Vatican dates back to 1915. Today, it employs 762 women out of a total workforce of 4,078 people, according to figures updated at the end of 2014. A member of the Association of Vatican Lay Workers recently stated that, as far as wages are concerned, there is absolutely no difference between women and their male counterparts. So Pope Francis could allow himself saying at a general audience on April 29th: "Why is it taken for granted that women should earn less than men? No! They have the same rights. This disparity is an absolute disgrace!"
But Francis knows setting an example at the top level of the church's central government is not just the issue. It must involve a change in mindset throughout the operations of the church. During an improvised speech in the Philippines last January, he publicly criticized the fact that there were only men invited on stage to share their hardships to him:
Women have much to say to us in today's society. Sometimes we are too "machista"; we don't make room for women. Women are able to see things differently than men. Women can ask questions that we men just don't get. . . When the next Pope comes to Manila, there should be more women.
'Women Disciples'
Jorge Bergoglio often highlights this difference. He believes women to be more daring. In his Easter homily on the Resurrection in April, he praised "the women (who) were the first to see this great sign, the empty tomb; and they were the first to enter..." and compared them to "the men (who) remained locked in the Upper Room."
When Pope Francis travels to Paraguay in July, it is most possible he will recall the way women took charge of this country's future in 1870 after the war. He has mentioned this historical moment before to point out the great risks women are ready to take. Whether he will risk going any further remains to be seen.
More From Following Francis:

No Room for Decadent 'Princes' in Francis' Vatican
A 'Homebody' Out in the World Who Has Never Been to the United States
A Day in the Life of Pope Francis, Who Lives Behind This Gas Station
Moving the Church Forward on the Modern Family, One Step at a Time
Holy Ghostwriters: Behind the Pope's Tweets and Encyclicals
Is There Life After the Pontificate for Francis?
Why Pope Francis Is so Focused on Asia
In Francis' Vatican, the Homeless Get VIP Treatment
PHOTO GALLERY
Powerful Women Religious Figures Around The World
Calling all HuffPost superfans!
Sign up for membership to become a founding member and help shape HuffPost's next chapter