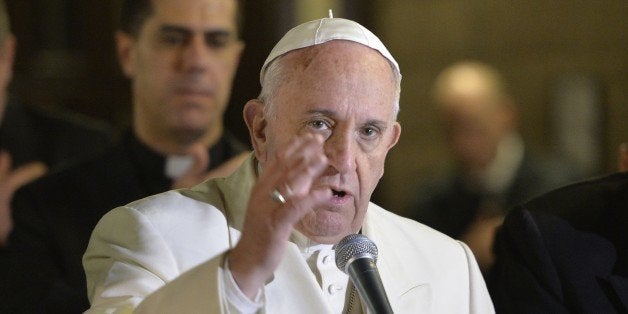 Pope Francis paid tribute to International Women's Day during his address Sunday -- the same day the Vatican opened its doors for an "open and frank" discussion about the role of women in the church.
International Women's Day, celebrated around the world on March 8th, is an occasion, the pontiff said, "to repeat the importance of women, and the necessity of their presence in life."
"A world where women are marginalized is a sterile world because women don't just bear life but transmit to us the ability to see otherwise, they see things differently," Francis said. "They transmit to us the ability to understand the world with different eyes, to understand things with hearts that are more creative, more patient, more tender."
In an event on Sunday hosted by Voices of Faith, an initiative of Liechtenstein-based charitable trust Fidel Götz Foundation, a group of women gathered at the Vatican's Casina Pio IV for a live-streamed conference on gender equality and the role of women in the Catholic Church. The event included a panel discussion hosted by Deborah Rose-Milavec, head of the U.S.-based reform group FutureChurch, as well as an awards ceremony and a series of speakers.
"I dream of a church where it won't matter whether you're a man or a woman and you just respond to God's call of service," Astrid Gajiwala, an Indian biologist, said during the discussion.
The conference also touched on the taboo subject of women's ordination, which recently resulted in excommunication for Georgia Walker, an American woman who got ordained in an unsanctioned ceremony under the Association of Roman Catholic Women Priests.
"We are told that the question of ordination is ruled out," Tina Beattie, a noted theologian at the University of Roehampton in London, said on Sunday. "If we're asked to accept that and respect it, we have to see that in every single other situation, there is full and equal participation of women's leadership in the church -- that every single position that does not require ordination is equally filled by men and women."
Women make up just 18 percent of staff at the Vatican, according to Vatican Radio, though as of 2012 there were 702,529 sisters and nuns compared to 55,314 religious brothers and roughly 420,000 priests and bishops.
"People report leaving because they feel that the institutional church is not relevant, and much is related to the issue of women's voices not being fully embraced by the hierarchy," Jim FitzGerald, the executive director of advocacy group Call to Action, told The New York Times.
Beattie echoed FitzGerald's analysis on Sunday. "Our daughters look at us and say, 'Mum, why on earth would you hang on in a church like that where everywhere else but the church you are recognized and valued for who you are?'" she said.
Some see Sunday's gathering, as well as the pope's frequent calls for greater women's involvement in the church, as a promising sign. In 2014 the pontiff appointed Mary Ann Glendon to the supervisory board of the Vatican bank, and Sr. Mary Melone was named rector of the Pontifical University Antonianum in Rome.
"It's a step ahead," Chantal Götz told The New York Times, referring to Sunday's event. "If the pope needs advice, there are women who can provide it."
Related
Before You Go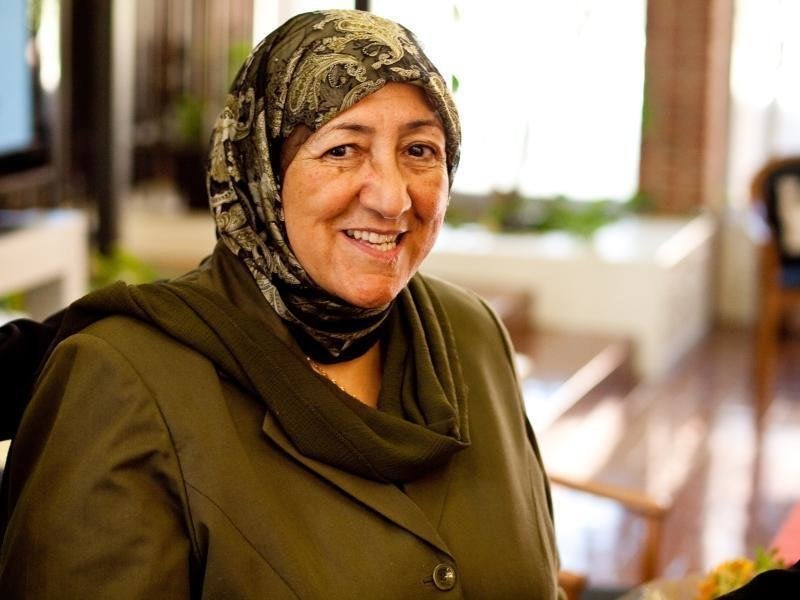 Powerful Women Religious Figures Around The World
Popular in the Community