The pope condemned the attacks as "blasphemy" and "not human" during a phone interview with TV2000, the official network of the Italian Bishops' Conference.
"I am close to the people of France, to the families of the victims, and I am praying for all of them," Francis said, according to a translation from the Vatican's official radio station. "I am moved and I am saddened. I do not understand, these things are hard to understand."
The massive, coordinated attacks around Paris left at least 129 people dead and more than 350 injured. The Islamic State claimed responsibility for the attacks, which were the deadliest in France since World War II.
The pontiff condemned the violence again during his Sunday morning address in St. Peter's Square, saying the events "have shocked not only France but the whole world."
Francis has used similar language to describe the current era before, speaking of a crisis of terrorist attacks and warfare around the globe.
"Even today, after the second failure of another world war, perhaps one can speak of a third war, one fought piecemeal, with crimes, massacres, destruction," he said in 2014.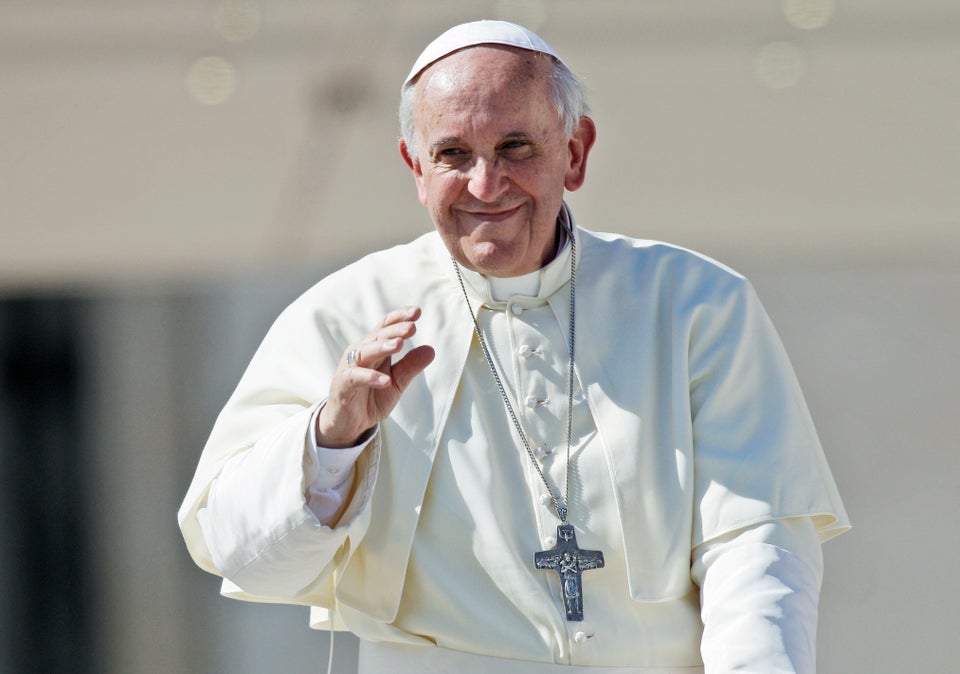 Pope Francis's Most Prophetic Statements
Related
Popular in the Community