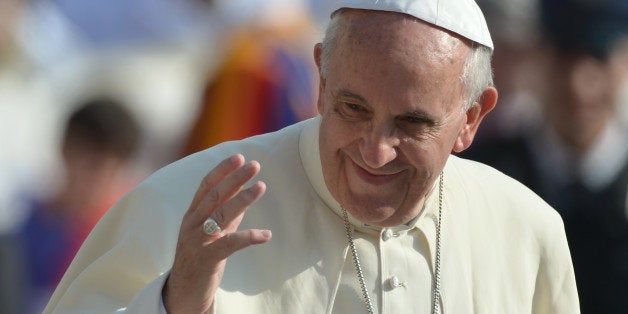 At the top of this coveted list sits Russian President Vladimir Putin.
Putin out ranked President Barack Obama for the No. 1 spot on Forbes' World's Most Powerful People of 2013 list. The 61-year-old Russian president went up two spots since last year's rankings, as a result of his global influence during the Syrian crisis. On the other hand, the government shutdown, strife over Obamacare and reports of NSA surveillance dropped Obama from his No. 1 position in 2012 to runner up this year.
'World's Most Powerful of 2013′ Latin Americans
PHOTO GALLERY
The World's Most Powerful Latinos
Several Latin Americans landed on this year's list including the first Jesuit and Latin American pope, Pope Francis, who has the task of reigniting faith to 1.2 billions followers. The Argentine pope's humanitarian approach is a breathe of fresh air for the Catholic Church that has been struggling with its public image for years.
Mexican telecommunication tycoon Carlos Slim Helu, the richest man in the world, landed the No. 12 spot on the list. With a net worth $73 billion and a stake in the New York Times, this year Slim teamed up with Microsoft's Bill Gates (No. 6) to support innovation for farm workers.
The 65-year-old Rousseff, who leads the world's seventh largest economy with a GDP of $2.2 trillion, was listed at No. 20. Brazil will host the 2014 World Cup and the 2016 Olympic Games. Rousseff is also No. 2 on Forbes' World's 100 Most Powerful Women.
With not even a year of presidency, Pena Nieto has steered to the top, ranking in at No. 37. Some of what his job entails is restoring Mexico's economy and tackling the country's drug cartels. And speaking of cartels, Mexico's third most powerful on the list at No. 67 is Sinola Cartel kingpin Joaquin Guzman Loera also known as "El Chapo."
Although he's been in hiding, eluding police in on-going raids, he is still "the world's most powerful drug trafficker" and behind an estimated $3 billion drug enterprise that's responsible for 25 percent of the drugs that enter the U.S. through Mexico.
Notable people among the world's most powerful include the following tech giants: Jeff Bezos (No. 15) founder of Amazon, which made an estimate $61 billion in sales in 2012; Google's CEO Larry Page and cofounder Sergey Brin (No. 17); Apple's CEO Tim Cook (No. 19), whose salary is $4.2 million; and Facebook's cofounder, chairman and CEO Mark Zuckerberg (No. 29).
REAL LIFE. REAL NEWS. REAL VOICES.
Help us tell more of the stories that matter from voices that too often remain unheard.