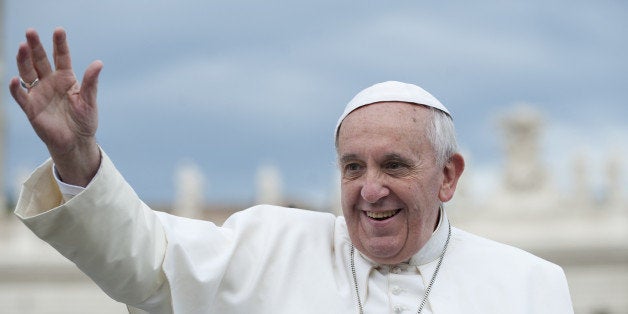 Pope Francis spoke with Argentinian weekly "Viva" to commemorate the anniversary of his early pontificate, and in the interview he offered several tips for finding one of life's most elusive and desired treasures: happiness.
Speaking with interviewer Pablo Calvo, a longtime acquaintance of his, Pope Francis identified 10 tips for finding happiness that involve both personal and community development. His tips might not reflect a simple recipe for personal growth, but they offer insight into some of the pope's own values.
1. Let everyone be themselves. "The Romans have a saying, which can be taken as a point of reference," Pope Francis said. "They say: Campa e lascia campà (Live and let live). That's the first step to peace and happiness."
2. Give yourself tirelessly to others. "If one gets tired, one runs the risk of being egoistic, and stagnant water is the first to be corrupted."
"In 'Don Segundo Sombra' there is a very beautiful thing, a man who looks back on his life. He says that in youth he was a rocky stream that carried everything ahead; As an adult, he was a running river, and that in old age, he felt movement, but it was "remansado" [dammed; slowed]. I would use this image of the poet and novelist Ricardo Güiraldes, the last adjective "remansado". The ability to move with kindness and humility, calmness of life."
4. Be available to your kids and family. "Consumerism has led to the anxiety of losing," the pope said, which has pushed people to spend less time at home and more time pursuing wealth. But Pope Francis said people should invest more time in "healthy leisure":
"It is hard. The parents go to work and come back when the children are asleep. [But] it must be done."
5. Spend Sundays (or a day of rest) with family. This connects back to the fourth point -- make the intention to set time aside for loved ones, despite the pressures of work.
6. Work toward empowering young people. The pope discussed the need to find creative ways to help young people secure employment so that they may feel the "dignity of bringing home the bacon."
7. Care for the environment. For this Pope Francis echoed his earlier remarks that we must protect God's "special gift" of Creation.
8. Move on. Pope Francis encouraged finding ways to more quickly move forward after negative experiences. Forgiveness is key for this, as is having the willingness to let the next moment be better than the last.
9. Respect others' opinions. This ties back to the first point. We won't agree with everyone's beliefs or lifestyles, but that does not inherently make them any less valid.
10. Actively strive for peace.
"War destroys. And we must cry out for peace. Peace sometimes gives the idea of stillness, but it is never stillness. It is always an active peace. I think that everyone must be committed in the matter of peace, to do everything that they can, what I can do from here. Peace is the language we must speak."
Can you get behind a Pope Francis-style happiness?
Before You Go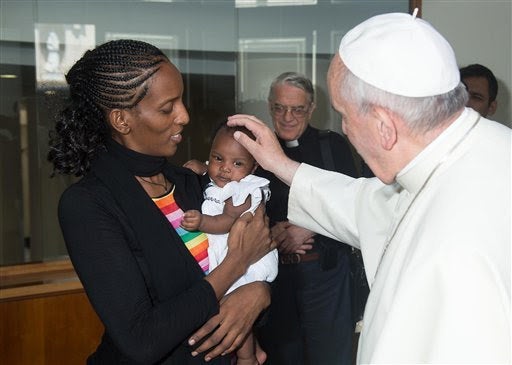 Best Of Pope Francis
Popular in the Community