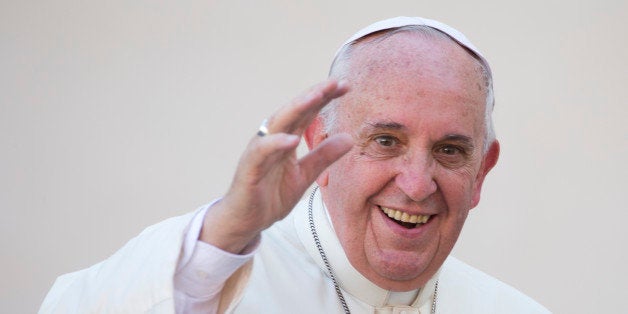 (Reuters) - Pope Francis has closed an assembly of Catholic bishops that revealed deep divisions on how to respond to homosexuality and divorce, saying on Sunday the Church should not be afraid of change and new challenges.
Francis, who has said he wants a more merciful and less rigid Church, made his comments in a sermon to some 70,000 people in St. Peter's Square for the ceremonial closing of a two-week assembly, known as a synod.
The working session of the gathering ended on Saturday night with a final document that reversed a historic acceptance of gays by the Church made just a week earlier -- a result some progressives see as a setback for Francis.

"God is not afraid of new things. That is why he is continuously surprising us, opening our hearts and guiding us in unexpected ways," the pope said.
At the Mass, he beatified Pope Paul VI, who died in 1978, bringing the pontiff best known for concluding the ground-breaking reforms of the Second Vatican Council and enshrining the Church's ban on contraception a step closer to sainthood.
After an initial draft of the synod's final document was released on Monday, conservative bishops vowed to row back on the upbeat tone adopted regarding gays, cohabitation and re-marriage, saying it would create confusion among the faithful and threatened to undermine the traditional family.
Francis dedicated most of his sermon to the synod, which tackled themes such as homosexuality, divorce, re-marriage, and same-sex couples ahead of a definitive gathering next October after more discussions at a local level around the world.
He said the Church had "to respond courageously to whatever new challenges come our way". He spoke about courage a day after telling the bishops at their last working session to beware both "hostile rigidity" by doctrinal conservatives as well as "destructive good will" by those seeking change at any cost.
Francis called the synod, where some 200 bishops had heated debates on issues of sexual morality, "a great experience" because participants were able to speak "in true freedom and humble creativity".
Now, he said, "the Church is called to waste no time in seeking to bind up open wounds and to rekindle hope in so many people who have lost hope".
The pope, who urged the bishops to speak their minds frankly at the start of the meeting, told them on Saturday night that he would have been "worried and saddened" if there had not been such honest discussion during the gathering.
Voting tallies released by the Vatican showed that three controversial articles, including the final version of one concerning gays, won an absolute majority but failed to get the two-thirds vote needed for a broad consensus.
But the pope decided to keep even the botched articles, which would have been deleted under normal synod rules, in the final document, meaning the themes will be discussed locally ahead of next year's assembly.
Experts pointed to the long-term results of Francis' new style for such assemblies, which in the past did not take place in two stages and did not allow for wider debate at the local level among the faithful.
"By changing the synod methodology and making sure the assembly's candid, sometimes contentious discussion was heard around the world, the pope showed he was not afraid of real debate," said John Thavis, author of the bestselling 2013 book "The Vatican Diaries".
"Pope Francis clearly placed the Church on a new path, toward an evangelizing style that is less focused on doctrine and more willing to invite people in, no matter what their status," Thavis wrote in his blog.
Former Pope Benedict XVI attended Sunday's Mass, making only his fourth public appearance at a major Church event since his resignation in March, 2013.
(Reporting By Philip Pullella; Editing by Raissa Kasolowsky and Crispian Balmer)
ALSO ON THE HUFFINGTON POST
LISTEN: What Is The Future For LGBT Catholics
Related
Before You Go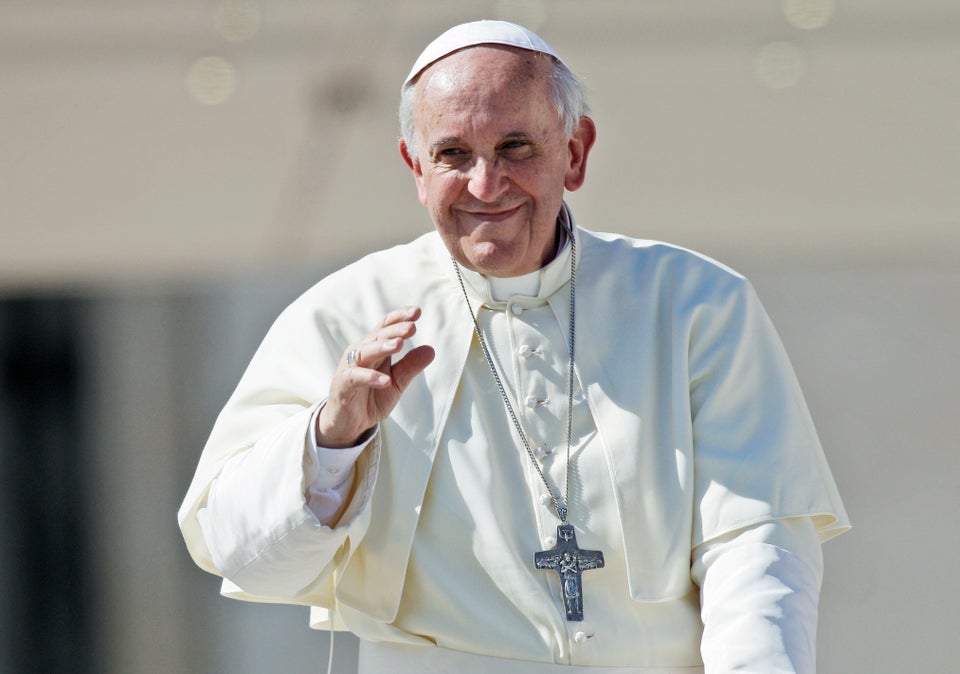 Pope Francis's Most Prophetic Statements
Popular in the Community