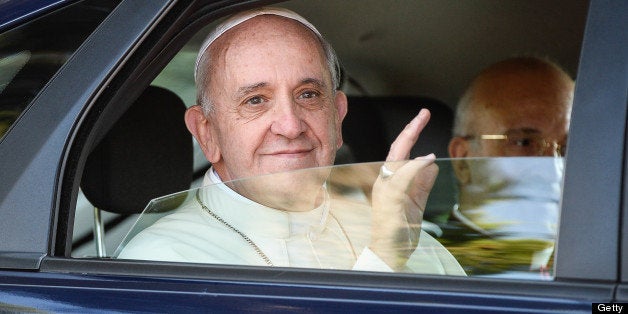 Well this is a pretty sweet deal.
But this isn't just a free ride to heaven, so don't get your hopes up too high.
"There's a false impression that indulgences are about doling out 'get-out-of-jail-free' cards," the U.S. Conference of Catholic Bishops' Monsignor Rick Hilgartner told The Huffington Post on the phone Wednesday afternoon. "The gift of the indulgence is in some ways an invitation to the devotion."
Hilgartner pointed out that in addition to following World Youth Day online, in order to lessen those crappy afterlife penalties, one needs to go to confession, be sincerely devoted to the Lord and spend time praying. (The Vatican's decree also makes these stipulations.)
In other words, slackers need not apply.
Related
Popular in the Community