Pope Francis departed for Rome on Sunday after six days in the United States. The visit, which included stops in Washington, D.C., New York City and Philadelphia, marked the pontiff's first trip to the U.S.
In his farewell to Vice President Joe Biden, bishops and organizers of the World Meeting of Families, Francis said he left with "a heart full of gratitude and hope." Biden and others had gathered to see the pope off at Philadelphia International Airport. The marching band from Cardinal O'Hara High School in Springfield, Pennsylvania, played for his sendoff.
"I thank the Lord that I was able to witness the faith of God's people in this country, as manifested in our moments of prayer together and evidenced in so many works of charity," he told the crowd. "Your care for me and your generous welcome are a sign of your love for Jesus and your faithfulness to him."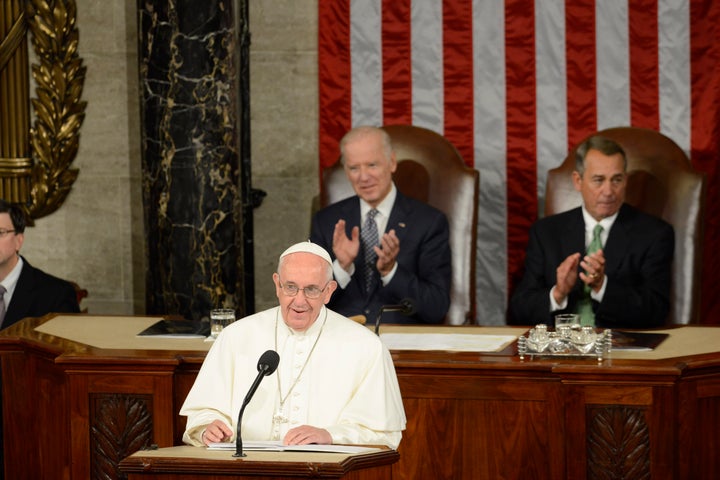 He invoked the spirits of Abraham Lincoln, Martin Luther King Jr., Dorothy Day and Thomas Merton to remind Americans of the prophetic and socially conscious leaders who have lead them throughout their history.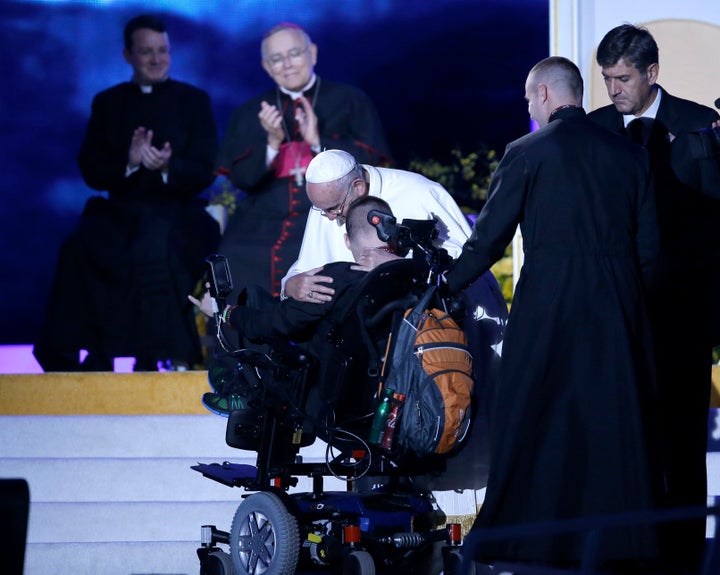 The pope reiterated the importance of the family as a fundamental Catholic value in many of his speeches. Through love, he said, families can overcome even the greatest hardships.
Many hundreds of thousands attended the pontiff's final Mass on Philadelphia's Benjamin Franklin Parkway. Francis delivered a reflective homily inviting Christians to be "prophets" of God's message of love.
The pope asked audiences to pray for him as he closed nearly every address during his U.S. stay. In his farewell, he said: "I will pray for you and your families and I ask you, please, to pray for me. May God bless you all. God bless America!"
Follow HuffPost's live blog on the papal visit:
Related
Popular in the Community