 All eyes were on the Vatican when Pope Francis was elected the new pope on Wednesday.
On Thursday, the pope's appointment dominated newspaper front pages. Newspapers splashed his photo, many of them referencing the papal precedents set by the announcement. The Philadelphia Inquirer, for example, splashed the headline "A Pope Of Firsts." Pope Francis is the first Latin American pope to lead the church, as well as the first Jesuit priest. He is also the first pope to take the name "Francis."
Meanwhile, newspapers in Argentina celebrated the election of an Argentinean pope. Below, see how newspapers around the world covered the new pope.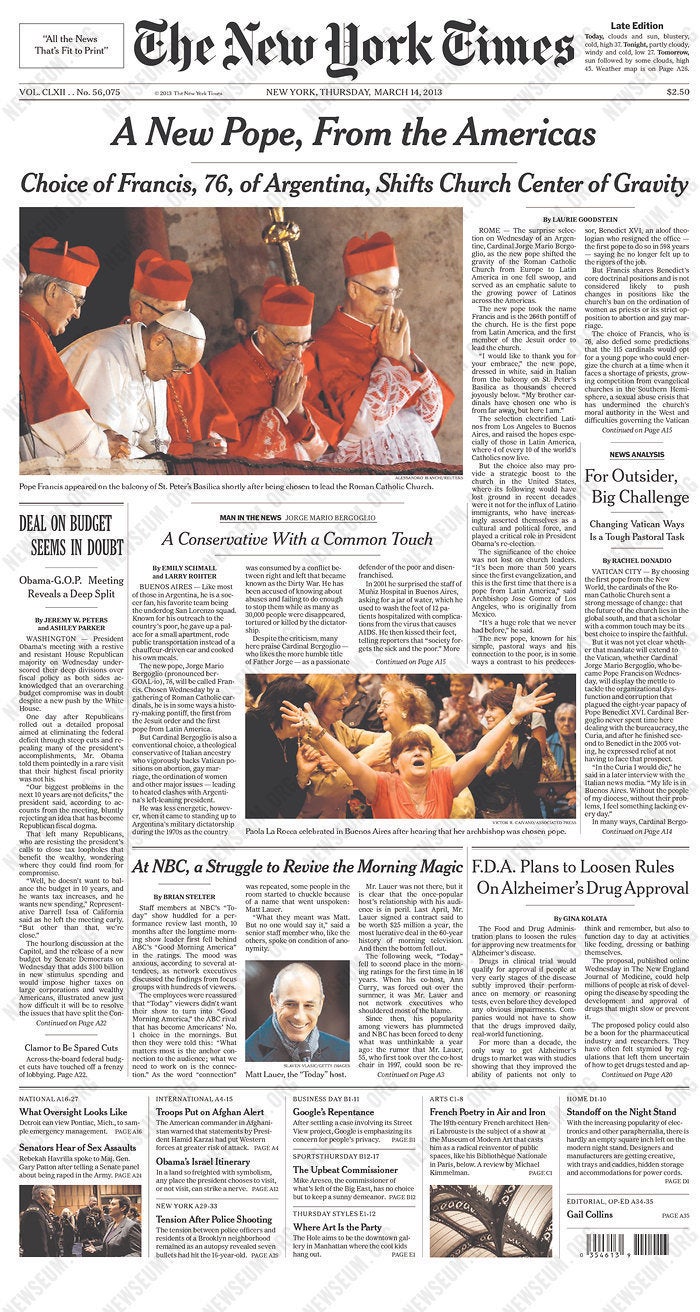 Newspaper Front Pages Cover New Pope
Related
Before You Go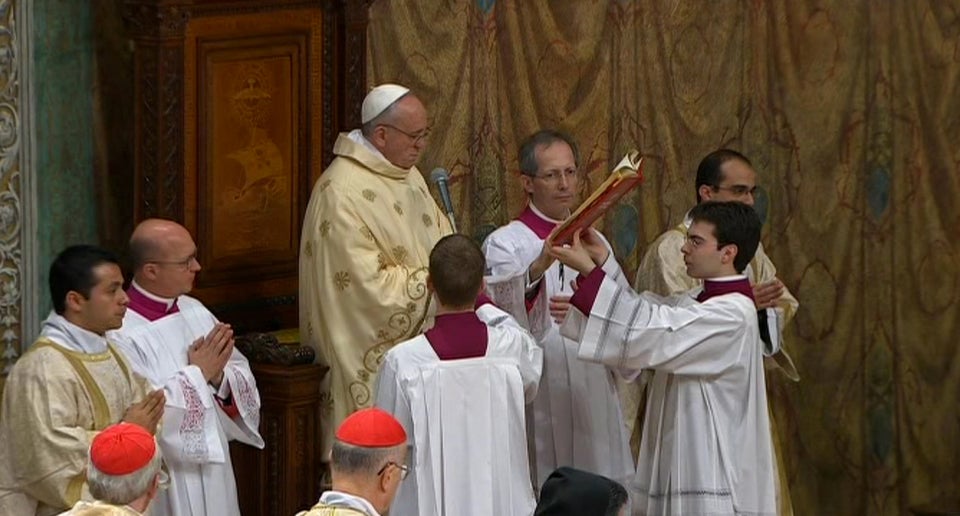 A New Pope Is Elected
Popular in the Community