 ROME (RNS) Vatican officials have approved what they believe to be a miracle attributed to the intercession of Pope Paul VI, putting the pontiff who served for much of the 1960s and '70s one step closer to possible sainthood.
The Vatican's Medical Commission of the Congregation for the Causes of Saints said the healing of an unborn child is medically "unexplainable," and could serve as the miracle that allows Paul VI to be beatified.
The sainthood cause for Paul VI, who reigned 1963 to 1978, was opened in 1993, allowing him to be called a "Servant of God." Last year, Pope Benedict XVI moved the process along in declaring that Paul "lived a life of heroic virtue," allowing him to be called "Venerable."
Paul was a pivotal pope for the Roman Catholic Church, even as he is sometimes overshadowed by the charismatic papacies of his predecessor, John XXIII, and John Paul II, who are both scheduled to be declared saints next year. John XXIII and Paul VI were seen as so important that the man who succeeded Paul, John Paul I, took both names as his own; he died a month after his election.
Paul oversaw the conclusion and implementation of the Second Vatican Council (1962-1965), which among other things transformed relations with other Christians and Jews and changed the Mass from Latin to local languages. His 1968 encyclical "Humanae Vitae" banned artificial birth control, and he was also the first pope to visit Jerusalem.
In the early 1990s, a pregnant woman was told her fetus had serious problems that usually result in brain damage. Doctors advised her to abort the fetus, but the woman refused, praying for Paul's intercession because of "Humanae Vitae."
The child was born without any defects, though doctors waited to judge the veracity of the healing until the child reached puberty and could have a more thorough health examination.
The healing is not considered a certified miracle until it is approved by a team of theologians and Pope Francis. But the most difficult step in this process is usually the recognition from the medical commission.
In 2012, the Rev. Antonio Marazzo, a member of the commission, told Vatican Radio the events where "truly extraordinary and supernatural that occurred thanks to the intercession of Paul VI." Last month, at a conference on Paul's 1964 visit to the Holy Land, Cardinal Angelo Scola of Milan said Paul's beatification should be "relatively imminent."
Once approved as a miracle — likely to come in the next several months, according to Vatican sources — Paul can be beatified, allowing him to be called "Blessed." A second post-beatification miracle would be needed for canonization.
Related
Before You Go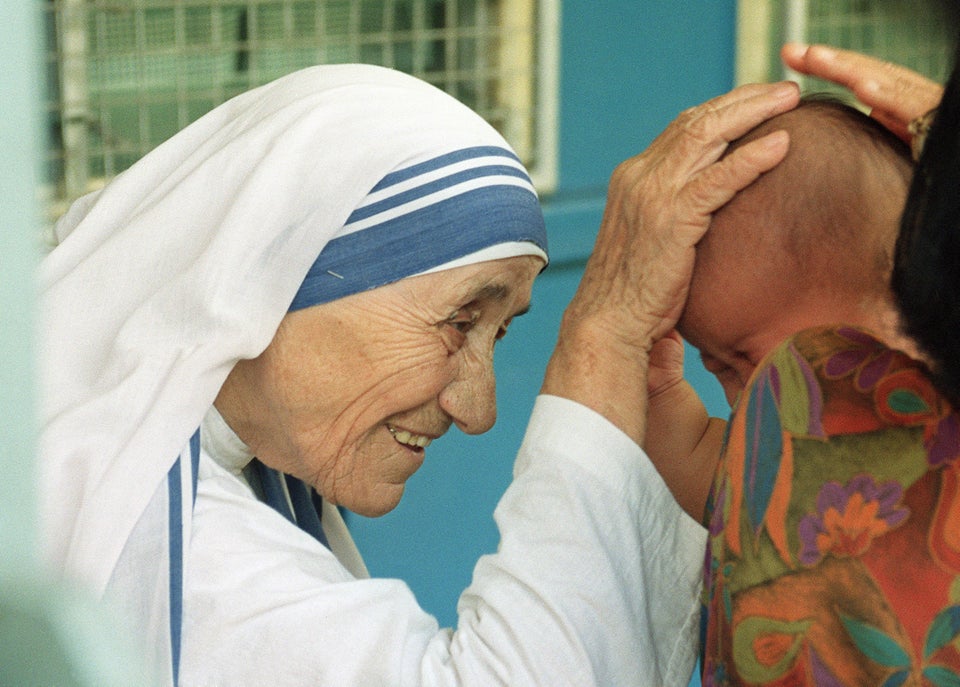 Mother Teresa Quotes
Popular in the Community