The Pope may be radical in his open discussions about abortion and climate change, but this doesn't mean he's a liberal. It's also not accurate to assume he's a conservative. In fact, we shouldn't even be trying to put him in a political category, according to a group of panelists who joined HuffPost Live on Tuesday.
"Those who try to put the Pope in a political category are really missing the point," Mary C. Curtis, a contributor for The Washington Post, told host Caroline Modarressy-Tehrani on Tuesday.
Curtis explained that the Pope "reaches out to everyone" and challenges both sides. He's "not aligned" with the Democratic Party on the issue of abortion, she said, but he may be when it comes to income inequality and the excesses of capitalism.
"He's radical in a way that transcends party and politics," Curtis said.
Suzan Johnson Cook, a former U.S. Ambassador-at-Large for International Religious Freedom, also joined the conversation and said the Pope's visit with the Obamas is in response to their previous visit to the Vatican.
"It's not so much about being aligned, it's about finding common ground and finding partnerships to save this earth [and] to deal with people," Cook said, later adding, "So I think it's about two leading men of this earth really sitting down together and saying, 'Can we talk?'"
Want more HuffPost Live? Listen on the go with free downloads of our best interviews on iTunes here, and subscribe here for our morning email to guarantee you won't miss our buzziest conversations.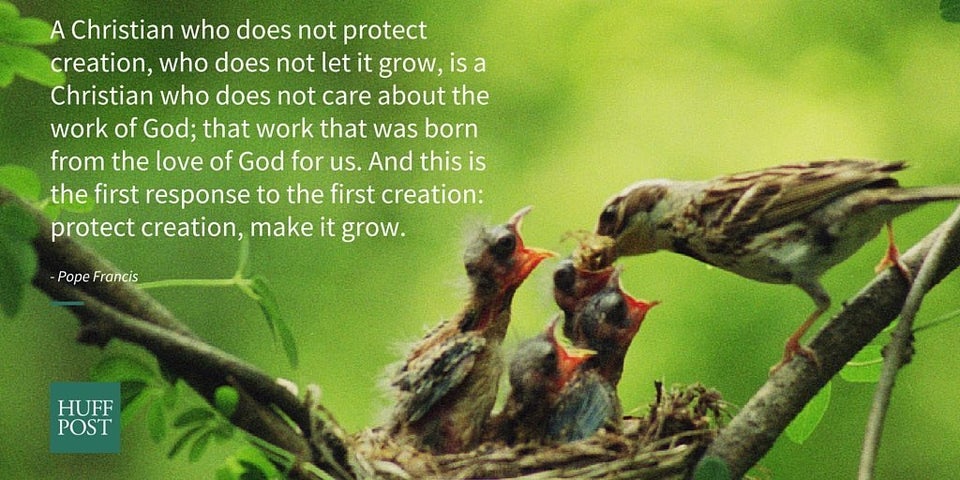 Pope Francis On Poverty, Peace And The Planet
Popular in the Community