In a characteristic display of compassion, Pope Francis welcomed nineteen prison inmates from Pisa and Pianosa, Italy to his home at the Casa Santa Marta on Wednesday. The pope prayed with and for them, greeting them one by one and listening to their stories. In a trip arranged by the secretary for the Synod of Bishops, Archbishop Lorenzo Baldisseri, the inmates made the pilgrimage to Rome accompanied by two priests and attended Mass at the Vatican, according to L'Osservatore Romano. "It was a truly beautiful and moving encounter. The Pope wanted to greet and bless each one of them. He encouraged them, and his gesture was one of great spiritual fatherhood," Archbishop Baldisseri said. The pope's displays of compassion and kindliness have won the hearts of many in just a year since his papal inauguration. In November of last year he made headlines by laying his hands on the head of a man with a rare disease, showing just how powerful compassion can be as a tool for healing. And in March of 2013, soon after his inauguration, the pope made waves by washing the feet of Muslim and women at a youth prison in Rome on Maundy Thursday. Pope Francis seems to take the words of Matthew 25:35-36 to heart: "For I was hungry and you gave me food, I was thirsty and you gave me something to drink, I was a stranger and you welcomed me, I was naked and you gave me clothing, I was sick and you took care of me, I was in prison and you visited me."
Related
Before You Go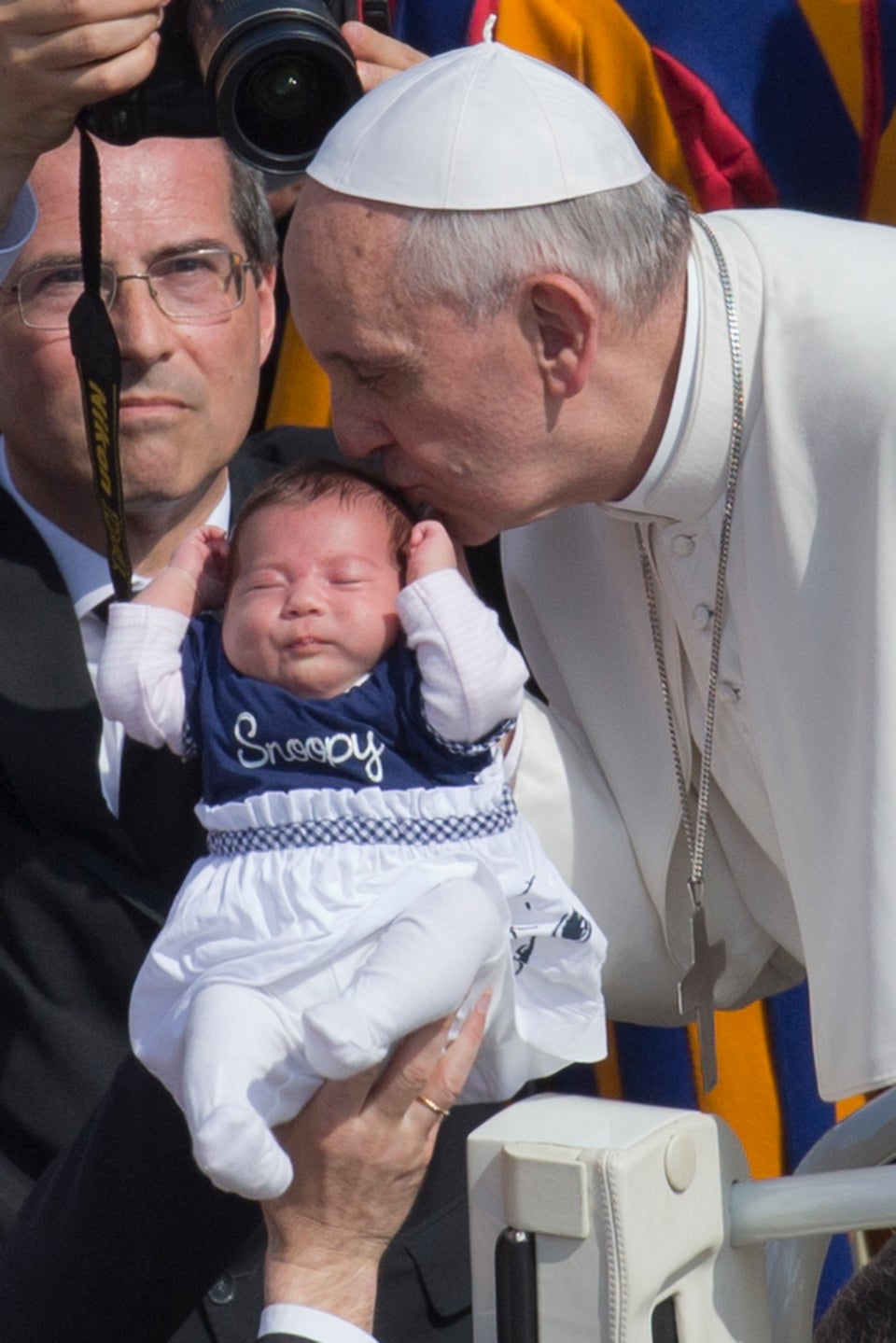 Pope Francis Quotes On The Poor
Popular in the Community