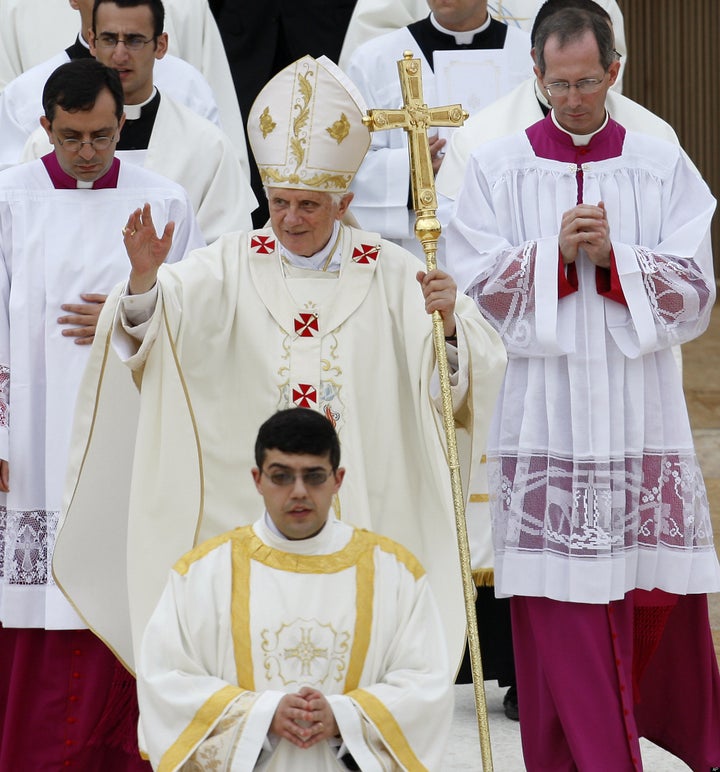 By Francis X. Rocca
Religion News Service
VATICAN CITY (RNS) Pope Benedict XVI received words of support from a rare source on Sunday (April 18): victims of clerical sex abuse.
"I admire the pope for his courage in meeting us," said Lawrence Grech, spokesman for a group of eight victims who met and prayed with the pope on the second day of his weekend visit to the island nation of Malta.
"(Benedict) did not have to say sorry, because the abuse was not the fault of one person," Grech told the Times of London. "He should not carry the guilt of others."
The pope has become the focus of a spreading international scandal over the clerical sexual abuse of children because of charges that he, when still an archbishop and cardinal, mishandled several cases of pedophile priests in Germany and the United States.
Grech, one of eight men who were molested by priests in a Maltese orphanage during the 1980s and '90s, said the meeting with the pope had restored his faith.
"For a long time I haven't gone to Mass, and I had lost the faith," he told the National Catholic Reporter. "Now I feel like a convinced Catholic again."
Another of the victims, Joseph Magro, said he had asked the pope why he had been molested.
"I could see the pain in his eyes," Magro recalled. "He said he did not know. He said the priest had betrayed his vows before God."
"I have made my peace with the church," Magro said after the meeting.
Following the meeting, the Vatican issued a statement saying the pope had assured victims that "the church is doing, and will continue to do, all in its power to investigate allegations, to bring to justice those responsible for abuse and to implement effective measures designed
to safeguard young people in the future."
But an American advocate for abuse victims downplayed the significance of Benedict's gesture.
"The pope's professions of 'sorrow' don't keep one child-molesting cleric away from kids, expose one corrupt bishop or make one child more secure," said Barbara Dorris of the Survivors Network of those Abused by Priests. "That is where the pope's focus should be."
Calling all HuffPost superfans!
Sign up for membership to become a founding member and help shape HuffPost's next chapter