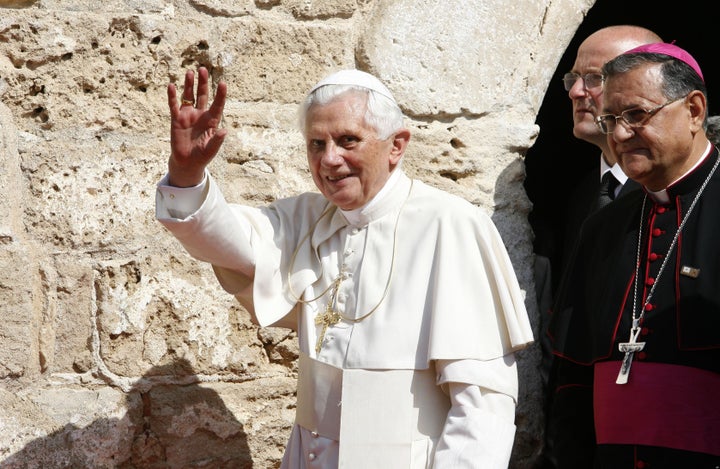 By Richard Allen
Religion News Service
VATICAN CITY (RNS) Pope Benedict XVI told reporters en route to Cyprus on Friday (June 4) that the murder of an Italian-born bishop in Turkey would not "darken" Catholic dialogue with Muslims.
Bishop Luigi Padovese, the bishop of Anatolia and the Vatican's representative to eastern Turkey, had been planning to meet Benedict in Cyprus, but was stabbed to death on Thursday near his home. His driver has been charged with the killing; Turkish police say the attack was not politically motivated.
"We are still awaiting a full explanation but we don't want to mix up this tragic episode with Islam," Benedict said on board his chartered flight. "It is a case apart which saddens us but should not be allowed to darken the dialogue in any way."
Just minutes before touching down in Cyprus for the first papal visit to the divided island nation, Benedict said "we must not give responsibility to Turkey or the Turks."
Following Turkey's invasion in 1974, Cyprus has been an island divided between Turks in the north and Greeks in the South; it is regarded by the Vatican as a gateway between Europe and the Middle East.
After meeting with the head of the Orthodox Church of Cyprus, Archbishop Chrysostomos II, the pope will celebrate two Masses in the capital Nicosia over the weekend. He will also present visiting Catholic prelates a working document for an October synod at the Vatican on the Middle East.

Popular in the Community