The 85-year-old pope rang in the new year with a mass for about 10,000 people in St Peter's Basilica on the day the Roman Catholic Church marks its World Day of Peace with initiatives around the world.
He also spoke of peace after the mass, addressing tens of thousands of people who had followed the service from outside in St Peter's Square.
"A new year is like a trip. With the light and the grace of God, may it be the start of a path to peace for every person, every family, every country and for the entire world," he said from his window overlooking the square.
He thanked the world's peacemakers, saying they deserve praise for working, often behind the scenes, tirelessly, thanklessly and armed only "with the weapons of prayer and forgiveness".
Peace marchers carrying rainbow banners released blue balloons in a sunny but cold St Peter's Square as the pope spoke.
Earlier in his homily, the leader of the world's 1.2 billion Roman Catholics decried "hotbeds of tension and conflict caused by growing instances of inequality between rich and poor".
He also denounced "the prevalence of a selfish and individualistic mindset which also finds expression in an unregulated capitalism, various forms of terrorism and criminality".
Benedict said he was convinced of "humanity's innate vocation to peace" despite many problems and setbacks. A personal relationship with God can help all believers deal with what he called the "darkness and anguish" that sometimes defines human existence.
"This is the inner peace that we want in the midst of events in history that are sometimes tumultuous and confused, events that sometimes leave us shaken," he said.
In his full message for the peace day, the pope called for a new economic model and ethical regulations for markets, saying the global financial crisis was proof that capitalism does not protect society's weakest members.
He also warned that food insecurity was a threat to peace in some parts of the world and strongly reaffirmed the Church's opposition to gay marriage. Heterosexual marriage had an indispensable role in society, he said.
Thousands of people took part in a peace march to the Vatican led by the Catholic peace and charity group, the Sant' Egidio Community, which negotiated the end of the civil war in Mozambique in 1992.
Other peace marches took place in Italian cities, and Catholic dioceses around the world held their own events.
(Editing by Angus MacSwan)
Related
Before You Go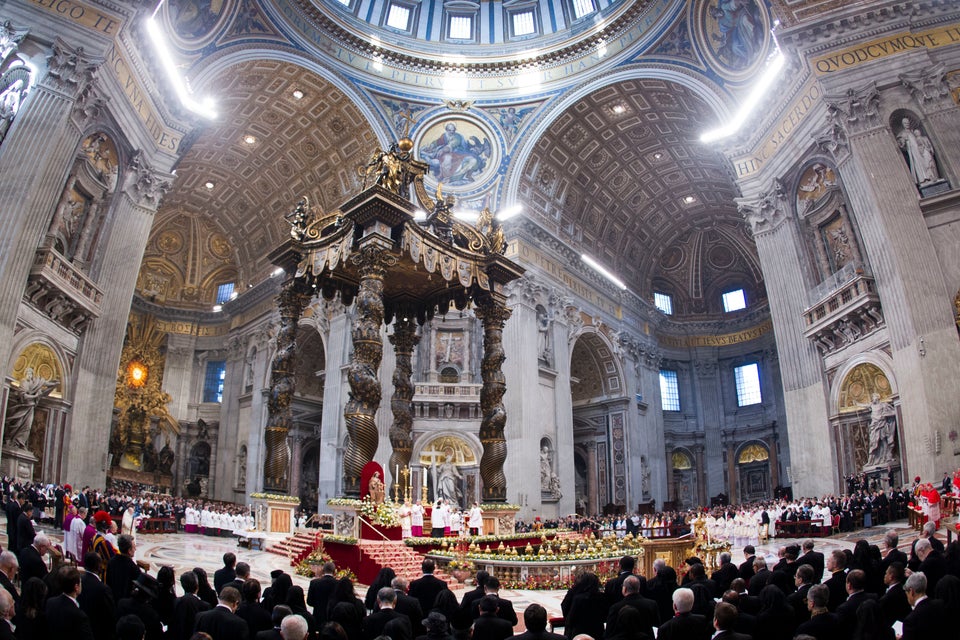 Pope Denounces Capitalism
Popular in the Community