 VATICAN CITY, March 15 (Reuters) - Pope Francis has attempted to dissuade Argentines from making costly trips to Rome for his inaugural Mass next week, suggesting they make a contribution to the poor instead, the Vatican said on Friday.
Vatican spokesman Father Federico Lombardi said the pope had called the Vatican ambassador in Buenos Aires on the night he was elected and told him of his wishes.
The new pope had made a similar request to his fellow countrymen when he was made a cardinal in 2001 and Argentina was suffering from the effects of a financial crisis.
"He called the ambassador and asked him to tell the bishops that there is no need for them and the faithful to make a long, expensive trip to come to see him but that they could instead offer the money to the poor instead," Lombardi said.
Francis' pontificate starts officially on March 19 with a solemn Mass in St. Peter's Basilica.
The pope has a long-standing reputation for frugality. He used public transportation as a cardinal in Argentina.
The night of his election, Francis rode in a bus with cardinals instead of using the papal limousine that was waiting for him. The next morning he insisted on paying his bill at the Church-owned hotel where he had stayed before the conclave. (Reporting By Philip Pullella)

Related
Before You Go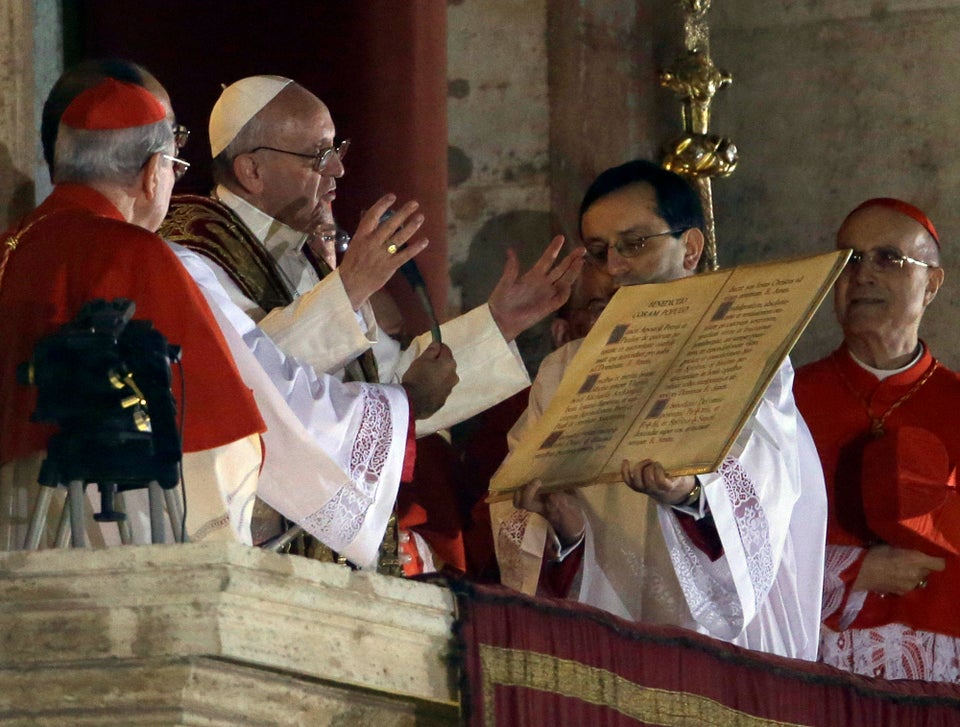 St. Peter's Square Reacts To New Pope
Popular in the Community