Among the several gifts Francis gave Trump, the pope tucked in a copy of his 2015 encyclical on the environment, "Laudato Si." The encyclical is a fiery and urgent call to action on climate change ― an issue that Trump and members of his administration have denied in the past.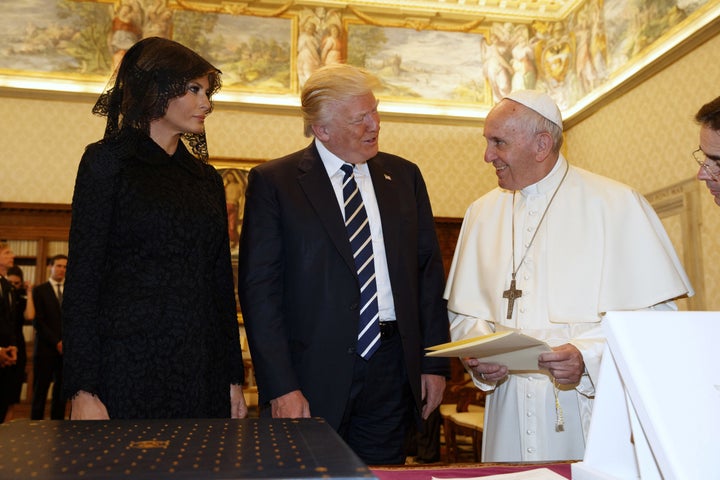 After receiving the encyclical, along with another document written by the pope that promotes peace and nonviolence, Trump told the pope: "Well, I'll be reading them."
If the president does in fact follow through with that promise, Trump will find several points of contention.
In the 184-page "Laudato Si," Francis makes the case that climate change is inherently a moral and spiritual issue that disproportionately affects the poor and the marginalized. The encyclical outlines Francis' belief that the environmental crisis facing the world today is caused by human activity, and that the world's leaders must act swiftly to confront what he calls a "global problem with grave implications."
"Humanity is called to recognize the need for changes of lifestyle, production and consumption, in order to combat this warming or at least the human causes which produce or aggravate it," Francis wrote in the encyclical.
Francis also criticized local and national governments that refuse to address climate change in the long-term, focusing instead on short-term political gains.
"In response to electoral interests, governments are reluctant to upset the public with measures which could affect the level of consumption or create risks for foreign investment," Francis wrote. "The myopia of power politics delays the inclusion of a far-sighted environmental agenda within the overall agenda of governments."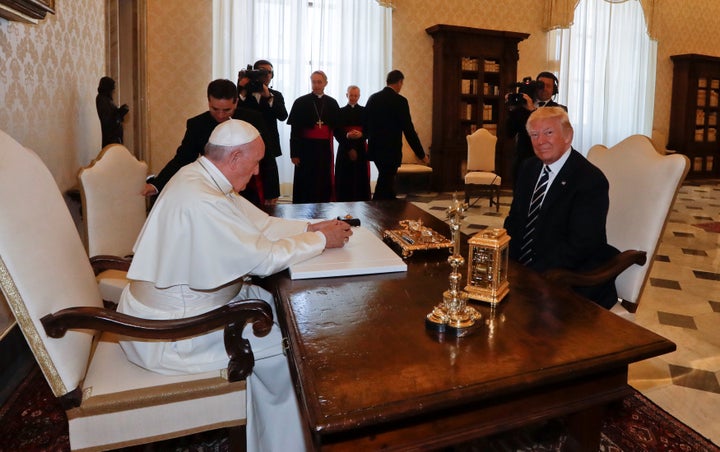 Since taking office, Trump has moved quickly to derail America's actions to combat climate change, including rolling back Obama's Clean Power Plan, a policy limiting greenhouse gas emissions from power plants. Catering to fossil fuel interests, Trump has promised to revive America's dying coal industry, increase oil and gas production, and open up now-protected areas of the Arctic and Atlantic oceans to drilling. And he has proposed sweeping cuts to the Environmental Protection Agency and other scientific agencies.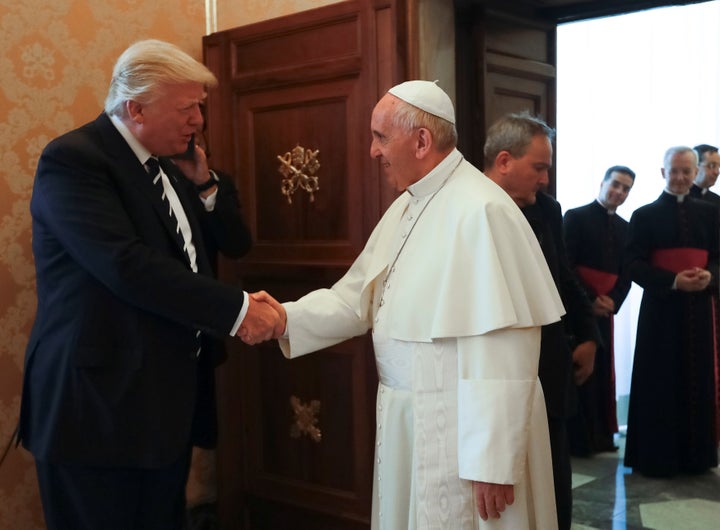 The Vatican Secretary of State, Cardinal Pietro Parolin, raised the issue of climate change during Trump's meeting with the pope on Wednesday and encouraged the president to remain in the Paris agreement. The United States' Secretary of State, Rex Tillerson, told reporters that Trump "hasn't made a final decision" on the agreement and likely will not until "after we get home."
New York senator Chuck Schumer suggested Wednesday that if Trump does follow through on the pope's homework, the president may change his mind on climate change.
"If President Trump reads the pope's writings, I'm confident he'll not withdraw from the [Paris climate change] agreement," Schumer told reporters. "We gotta get him to read it."
Before You Go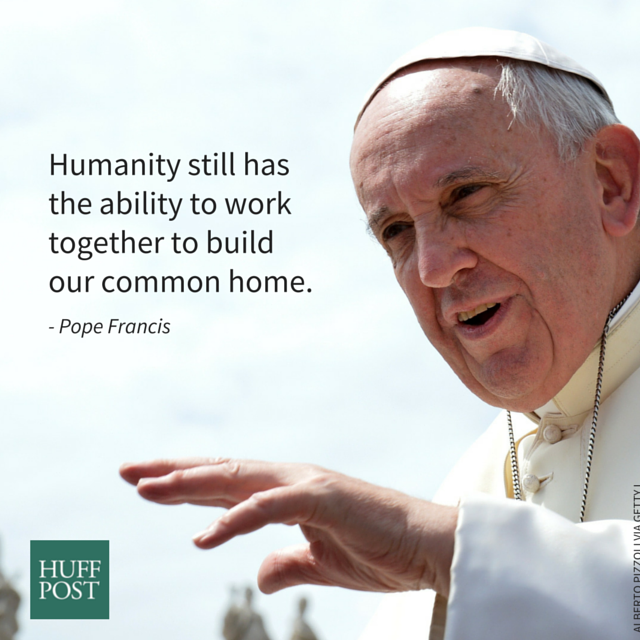 Pope Francis Quotes On The Environment
Popular in the Community