 ("How wonderful are the Egyptian people recovering their stolen revolution in a civilized manner with the idea of "rebellion" and its great youth's sacrifice. I pray for all the people of Egypt.")
The message from Tawadros, who was elected as the 118th pope of the church last November, is the latest example of the the religious leader speaking out for the rights of Coptic Christians in the majority Muslim country.
And as the New York Times reported last spring, the pope criticized the Morsi government again in April for not doing enough to stop a street fight that eventually led to an attack on the church's main cathedral and the death of six Christians.
Though Tawadros's church constitutes the largest religious minority in Egypt -- there are around 10 million Copts --
Before You Go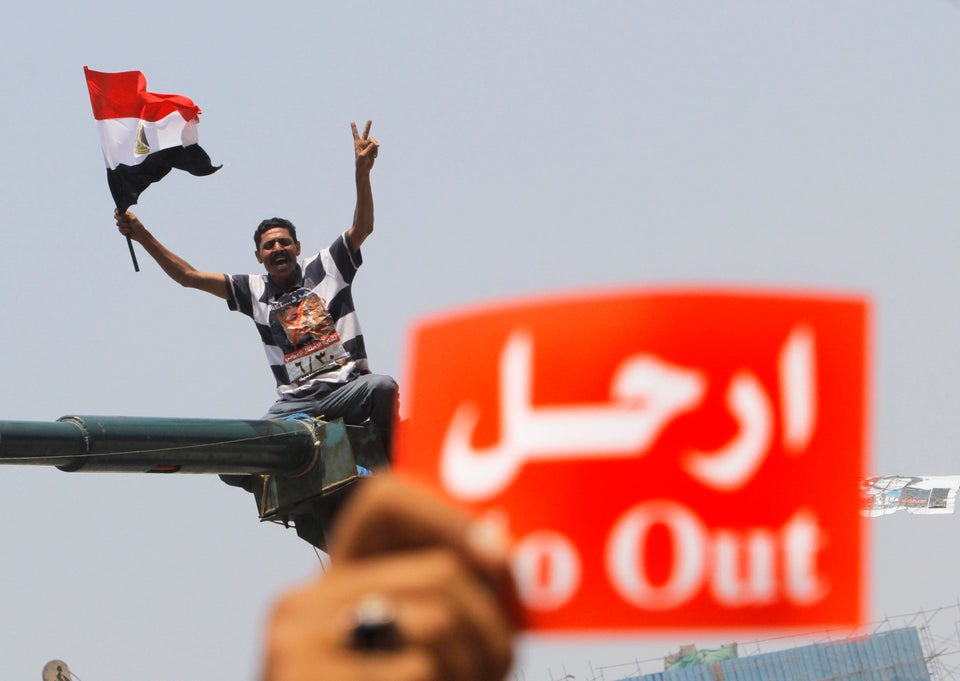 Egypt Protests Morsi's First Year
Popular in the Community