Humans aren't the only ones completely psyched about Pope Francis' visit to the U.S.
That's right, these pooches are really amped up about the pope's trip, as well. The paw-ntiff fans are showing their excitement by donning their best Francis-inspired outfits for the occasion. Their humans have been sharing pictures on social media using the hashtag #PopeDog and holy bananas are they adorable.
All kinds of dogs from bulldogs to Pomeranians showed their excitement for the pope, looking mighty squee-worthy in their costumes.
We're feeling pretty darn #blessed to be able to witness such cuteness.
Check out more #PopeDogs below: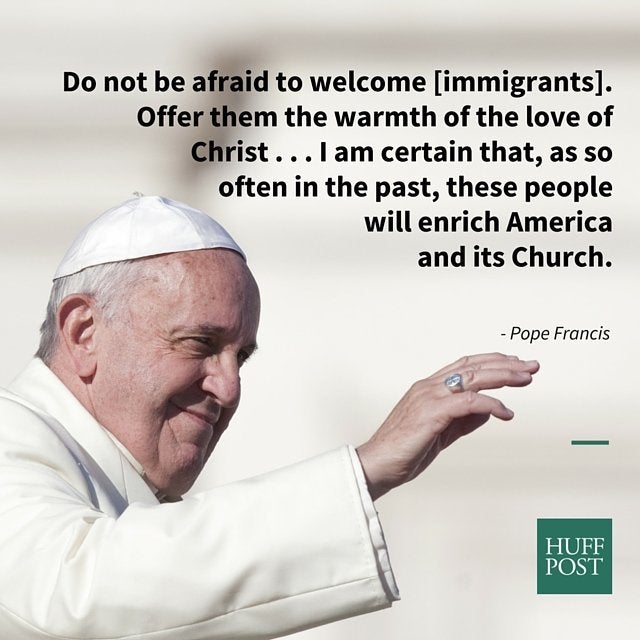 Pope Francis' Best Quotes From His Trip To America