He had just finished saying the Angelus prayer when he released two doves out the window, the New York Daily News notes. However, it wasn't long before one of the doves was pinned against a window by a seagull.
(Story continues below) (AP Photo/Gregorio Borgia)
Apparently, the pope has had difficulties with the birds throughout the past few years.
But seeing one of the symbolic birds attacked by a seagull appears to be a new type of complication.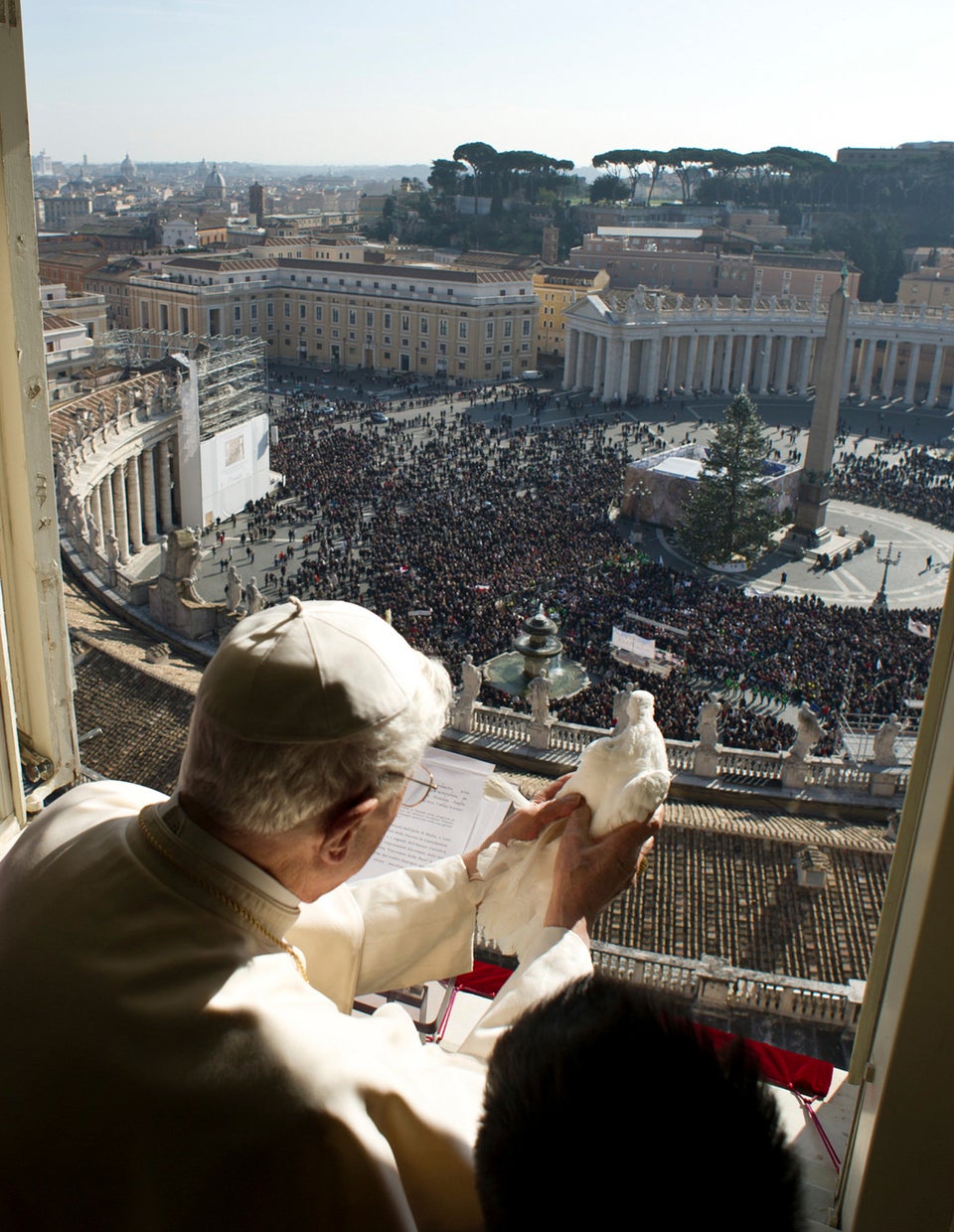 Pope's Dove Of Peace
Popular in the Community